Movie Photos
First Look At Marvel One-Shot ALL HAIL THE KING
EW have unveiled the first official look at Marvel's next one-shot All Hail the King, which will be included on the DVD and Blu-ray for Thor: The Dark World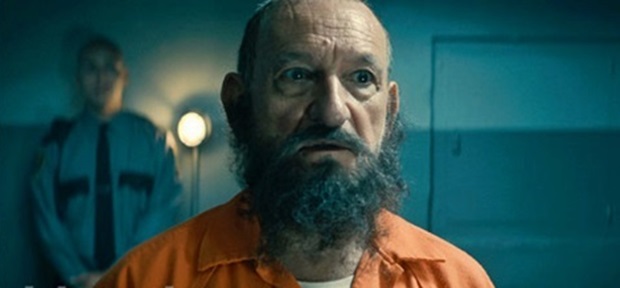 EW have unveiled the first official look at Marvel's next one-shot
All Hail the Kin
g, which will be included on the DVD and Blu-ray for
Thor: The Dark World
that hits shelves on February 25th, 2014. A 14-minute comedy sketch will pick up shortly after the events of
Iron Man 3
and has nothing to do with Loki, despite rumors to the contrary.
Ben Kingsley
wasn't really The Mandarin and the short see rather Trevor Slattery, a failed British actor receiving the acclaim and adulation he's always wanted albeit from within Seagate prison, which is a familiar location to Marvel Comics readers. Writer-director
Drew Pearce,
who co-wrote
Iron Man 3,
comments:
Imagine a real terrorist organization whose beliefs were long held and religious for thousands of years, and imagine a drunk, British actor coming along and essentially telling the world that he's the face of your organization. I think they would be right to be quite angry.
Pearce revealed that the idea for the one-shot came from
Joss Whedon
:
'The Further Adventures of Trevor' was something we had talked about on set all the time, and when we sat down to talk about what the short would be, it was Stephen [Broussard, executive producer of Iron Man 3] and Kevin [Feige, Marvel Studios president] and myself and Joss Whedon and Jeremy Latcham [executive producer of The Avengers.] So we kicked around a bunch of ideas and there were loads of them that we liked, and it was actually Joss who at a certain point went like, 'Or you could do the one that has Sir Ben Kingsley in it because you have access to Sir Ben Kingsley.
He also teased:
By the end of the short, there are definitely a lot of exciting other places that are brought up in it that could then go in the Marvel universe. You know, whether that's an Iron Man movie or another one going into Phase Two or Three.
All Hail the King
follows an interview Kingsley's Slattery is giving in prison to a journalist played by Argo's
Scoot McNairy
. Check out the first images below.