Movie Trailers
First Trailer For Dan Fogler's DON PEYOTE
Dan Fogler is back behind the camera with his Hysterical Psycho's follow-up, titled Don Peyote, featuring appearances by folks who dwarf Fogler in star power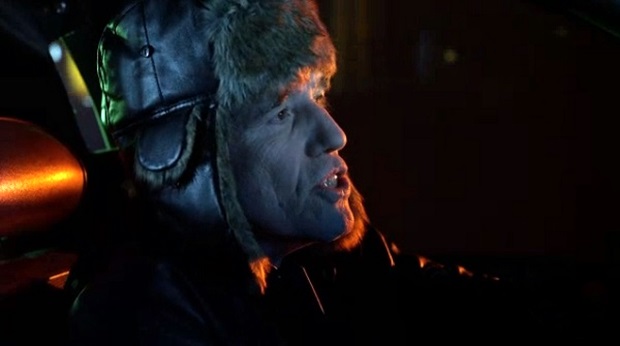 Funnyman Dan Fogler is back behind the camera with his Hysterical Psycho's follow-up, titled Don Peyote. The first trailer for a drug dramedy, which he co-wrote has debuted online and it features appearances by folks who dwarf Fogler in star power.
The trailer is filled with the likes of Anne Hathaway (Les Miserables), Jay Baruchel (This Is the End), Topher Grace (The Big Wedding), Josh Duhamel (Transformers: Dark of the Moon), Abel Ferrara (yes, that Abel Ferrara) and Wallace Shawn (Toy Story 3), respectively.
Michael Canzoniero (Wedding Bros.) completes the other half of the co-writer/co-director pairing for this trippy odyssey, centering on an eccentric man (Fogler) who decides to make a documentary about various doomsday theories.
Don Peyote is set to open in a limited release in May.
Check out the trailer which looks chaotic, but not especially funny.
http://www.youtube.com/watch?v=JAclVPebo7I
Here's the synopsis:
Warren Allman is an unemployed stoner who finally finds a purpose in life after an unpleasant encounter with a homeless man preaching the end is near. Fueled by vivid apocalyptic dreams, Warren becomes obsessed with 2012 doomsday theories and decides to make a documentary on the subject while his fiancé is busy planning their wedding.