Here's the first image of
Sharlto Copley
as the villainous Kruger in
Elysium,
the sophomore feature film directed by South African sensation
Neil Blomkamp
and starring possible senatorial candidate
Matt Damon
. Copley delivered an outstanding performance as Wikus in Blomkamp's directorial debut smash District 9 and today
Empire
published the first look at his Kruger character. The film is telling the story of an ex-con (Damon) fighting for equality between the earth bound lower classes and the wealthy elite who live aboard the Elysium space station governed by Secretary Rhodes (Jodi Foster). Copley who plays Foster's 'attack dog' seems to be wearing an exoskeletal device of some sort that Damon had in
the first
and
second
images from the film. Co-starring
Diego Luna, William Fichtner
and more, Elysium is scheduled to hit theaters on August 9th, 2013.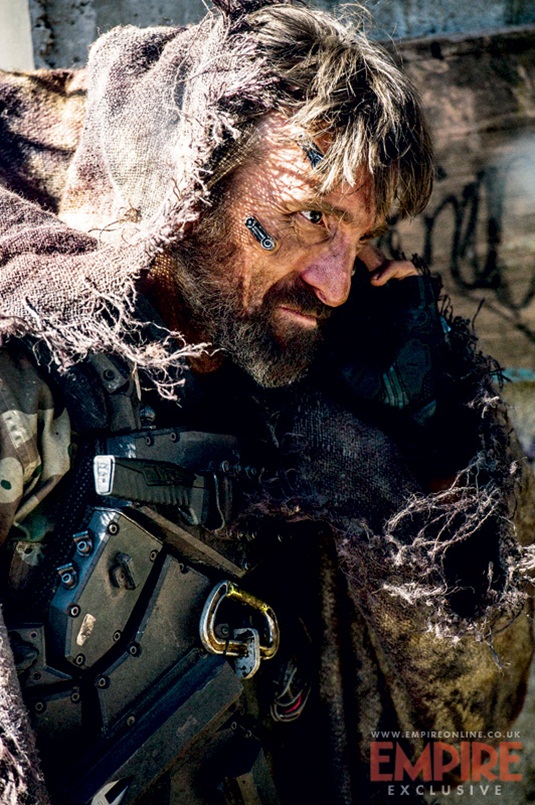 In the year 2159 two classes of people exist: the very wealthy who live on a pristine man-made space station called Elysium, and the rest, who live on an overpopulated, ruined Earth. Secretary Rhodes (Jodie Foster), a hard line government official will stop at nothing to enforce anti-immigration laws and preserve the luxurious lifestyle of the citizens of Elysium. That doesn't stop the people of Earth from trying to get in, by any means they can. When unlucky Max (Matt Damon) is backed into a corner, he agrees to take on a daunting mission that if successful will not only save his life, but could bring equality to these polarized worlds.