Movie Posters
First Poster for Bobcat Goldthwait's GOD BLESS AMERICA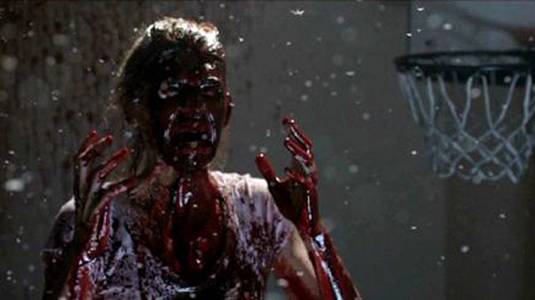 The latest film from Bobcat Goldthwait who became known for his unique brand of comedy, which combines elements of political satire and often bizarre or somewhat unsettling black comedy, premiered as a Midnight Madness selection at last fall's Toronto Film Festival. New comedy God Bless America, starring Joel Murray and Tara Lynne Barr was picked up by Magnolia Pictures and Magnet Releasing debuted the first official poster. This is a comedy in which a middle-aged guy kills a teen reality TV star after the two realize they're fed up with American culture and decide to don weapons and 'take out the trash.' The Police Academy actor-turned-indie-director told about his new film:
It's funny, the other day I showed it to my friends and I was really surprised that they were all kind of shocked by it. I think people think it's a vigilante movie where this character goes out and starts killing reality stars. I mean that's a little part of it, but it's also kind of about where are we going and the culture and basically the dumbest members of our society. Sometimes when I hear myself giving interviews I want to punch myself in the throat, because I'm like, 'Really, this is the dude from Police Academy pontificating about where are we going as a society, blah, blah, blah.'
Here's a synopsis:
Loveless, jobless, possibly terminally ill, Frank (Joel Murray) has had enough of the downward spiral of America. With nothing left to lose, Frank takes his gun and offs the stupidest, cruelest, and most repellent members of society. He finds an unusual accomplice: 16-year old Roxy (Tara Lynne Barr), who shares his sense of rage and disenfranchisement.
If you've liked Sleeping Dogs Lie and the recent World's Greatest Dad you ought to watch God Bless Americais available on VOD April 6th, and in theaters May 11th, 2012.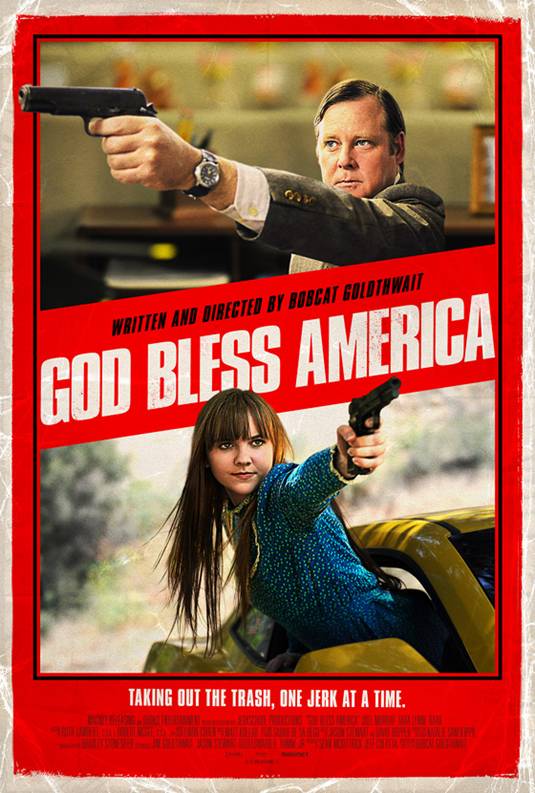 God Bless America – First Red Poster
[youtube]http://www.youtube.com/watch?v=VBzZvAzAMvY[/youtube]
World's Greatest Dad – Official Trailer