Movie News
FRAGGLE ROCK Movie Gets a Pair of Writers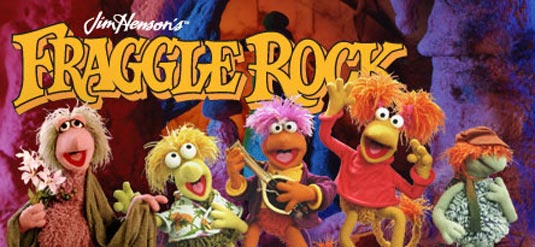 Remember the quaint TV show from the 80s,
Fraggle Rock
? Well, it lived to finally see its movie adaptation.
Alex Manugian
and Rango co-writer
Jim Byrkit
have been chosen to write the script for New Regency's adaptation of the popular musical puppet series, created by
Jim Henson
. Initially a Canadian series that became a hit internationally (in the U.S. it played on HBO), Fraggle Rock told the adventures of a group of cave-dwelling puppet creatures called Fraggles. In their lives are a race of small industrious creatures named Doozers, who live in the caves, and the Gorgs, furry giants who look at Fraggles as nuisances. A feature has long been in the works at other companies with the property being set up at New Regency in 2011. Byrkit shared story credit on Rango with
Gore Verbinski
and
John Logan
. He was also a storyboard artist on Oscar-nominated animated movie and worked with Verbinski in the same capacity on The Pirates of the Caribbean movies, while Manugian is a former Cartoon Network executive who did some voicework on Rango. Thus the cooperation got its roots. Together they wrote the spec Fleeced, a sort of Ocean's 11 meets Jason and the Argonauts, which is set up at Disney.