Movie News
Frank Marshall: no Ideas for INDIANA JONES 5 Story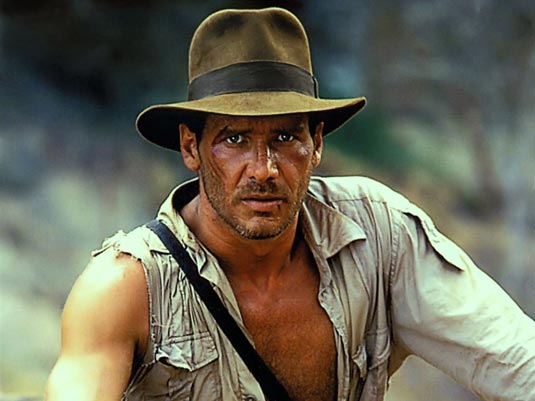 Easily one of the most iconic characters of the 1980s (and also of all times, to my humble opinion), Indiana Jones helped cement George Lucas and Steven Spielberg as the go-to-guys for epic (and hilarious at the same time) action adventure. However, in spite of a solid story foundation (about a professor/archaeologist/adventurer out to unearth the world's greatest and potentially most dangerous mysteries), that would seemingly make for a steady stream of Indiana Jones stories (much like the James Bond movies), the filmmakers and star, Harrison Ford, limited the character to a trilogy of (mostly) solid films… Until 2008, when Spielberg, Lucas, Harrison, and Shia LaBeouf brought the character back to the big screen for Kingdom of the Crystal Skull. This much criticized (mis)adventure, mainly because of weird story choices and (arguably) sloppy filmmaking, also left a door wide open for potential sequels – which, as producer Frank Marshall states, aren't likely to ever be filmed. Previously, both Ford and Spielberg had indicated that the basic Indiana Jones 5 story had been established – and that it was up to Lucas to put that core idea into a script.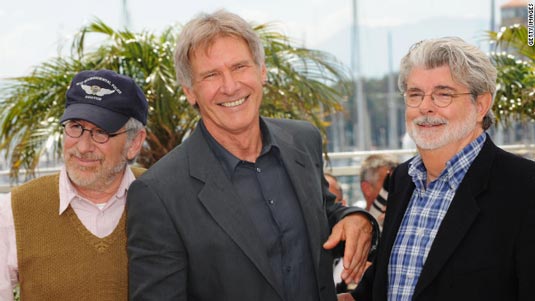 In a dated interview with Ford, the actor laid out the trio's process for developing Indiana Jones movies: "We come to some basic agreement and then George goes away for a long time and works on it. Then Steven and I get it in some form, some embryonic form. Then if we like it we start working with George on it and at some point down the line it's ready and we do it." At that time, Ford claimed: "Steven and George and I are sort of agreed on a germ of an idea and we're seeing what comes of it" – with Spielberg updating press on the project over a year later: "George is in charge of breaking the stories… He is working on Indy V. We haven't gone to screenplay yet, but he's working on the story. I'll leave it to George to come up with a good story." Several years back, Marshall seemed optimistic about the possibility of another Indy adventure but now, the Hollywood veteran behind numerous fan favorite movies (including the Back to the Future and Bourne trilogies) asserted that despite repeated claims that George Lucas is working on Indiana Jones 5 story there are "no ideas" for a follow-up Indy adventure: "I say, for me, Kingdom of the Crystal Skull is the last hurrah. I know that yes, we talk about it, but there's no idea, there's no MacGuffin."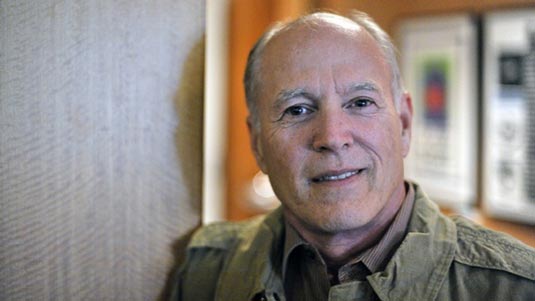 To be honest, Marshall's words are kinda fishy, since he goes with "I say" and "For me" – meaning that Ford, Lucas, or Spielberg might disagree. However, it's hard to misinterpret the last part of his statement, which is in direct opposition to prior statements about the project – possibly indicating that while the filmmakers might have been circling a few ideas, none of those were truly viable options for moving forward. While it's hard to not wish for another Indiana Jones film (especially after Crystal Skull made $786 million worldwide), Harrison Ford's age was noticeable in the last installment and time will be a factor in any film that puts the legend in the focus again – of course, if he's even interested in returning to the role. Also, it's possible that we could eventually see a reboot of the story; however, despite the series' roots in 'campy' WWII adventure serials, most fans would be opposed to seeing anyone but Ford as Indy (except MAYBE Gerard Butler). For many, the actor is essential to the character – as evidenced by a mixed response to the 1990s TV spin-off, The Young Indiana Jones Chronicles, which managed to snag critical acclaim (including ten Emmy Award wins) but was effectively cancelled during its second season (though The Family Channel later produced four TV movies under the brand). In spite of competent contributions from George Hall (playing a 93 year-old version of the character) as well as Corey Carrier and Sean Patrick Flanery (playing Indy at 10-years-old and as a teenager, respectively), the core premise wasn't enough to spark the interest of viewers without Ford at the forefront.
In the end, it's possible that, in an industry overflowed with reboots, spin-offs, sequels, and he Indiana Jones filmmakers may have already learned their lesson – and are prepared to let the fan-favorite character rest.