Movie Trailers
Funny "Ice Age 3: Dawn of the Dinosaurs" Teaser Trailer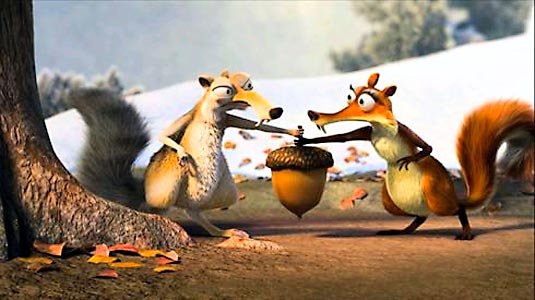 We have a new teaser trailer for animated flicks "Ice Age 3: Dawn of the Dinosaurs." The teaser is all about that little Sabertooth rat named Scrat…still trying to get a nut. This time it's not just the forces of nature which stand in his way, but a woman. Can't live with em, can't live without em.
"Ice Age 3", to be fully produced in 3-D, is the latest installment to the hit Ice Age franchise, which has grossed more than $1.2 billion around the world. The film will be directed by Oscar-nominated
Carlos Saldanha
, who directed
Ice Age: The Meltdown
and co-directed
Ice Age
. The film is being produced by Academy Award-winning
Blue Sky Studios
, the creative force behind all the Ice Age films and the upcoming
Dr. Seuss' Horton Hears a Who.
The new film is scheduled to hit theaters on July 1st, 2009.