Movie Posters
GAME OF THRONES Season 3 Poster, Plus Tonight's Trailer Debut Announcement, Plus Season 2 Deleted Scenes!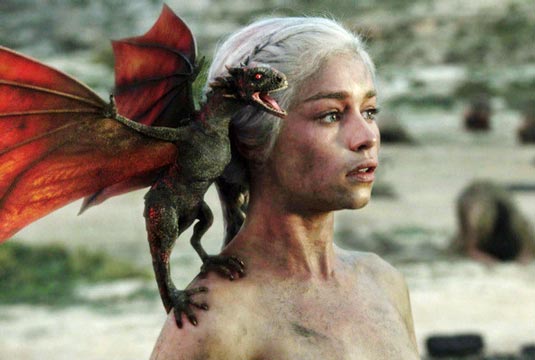 Well hello there! Now this is one joyous day for
Game of Thrones
fans and here's why – it brings you an enticing poster for Game of Thrones season 3, featuring shadow of a grown-up dragon, thanks to
EW
. I guess that means we will finally get to see them in action!! It comes nicely wrapped in a surprise-package with the
Facebook announcement
for tonight's first trailer debut, on Jimmy Kimmel Live. Check them out below, and until tonight, check out the collection of deleted scenes from Season 2. Enjoy!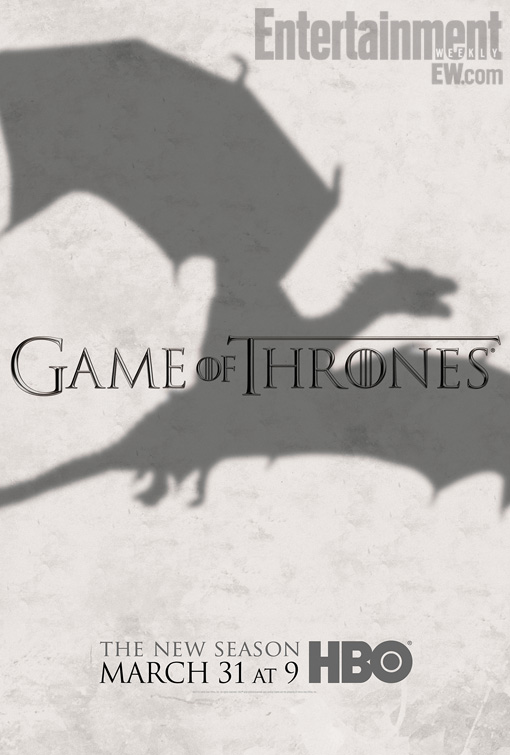 Jimmy Kimmel Live GoT S3 Trailer Announcement
: Game of Thrones Season 3 premieres on HBO on March 31st, 2013.
Game of Thrones S2 Deleted Scenes – Varys & Littlefinger
:
Game of Thrones S2 Deleted Scenes – Irri and Doreah
:
Game of Thrones S2 Deleted Scenes – Sandor & Sansa
:
Game of Thrones S2 Deleted Scenes – Loras and Margaery
: