Movie Posters
GAME OF THRONES Season 3 Teaser Poster and Premiere Date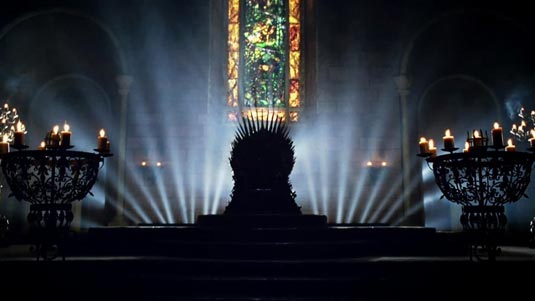 The winter is coming… this spring. Anticipation for the third season of HBO's enormously popular fantasy series,
Game of Thrones
began right at the season two's end, and now the network has announced the season three premiere date with a cunning teaser poster via their
Facebook page
. Check it out below.
We know that the upcoming 10-episode season will cover roughly the first half of
George R.R. Martin
's third book in the "Song of Ice and Fire" series,
A Storm of Swords
, and Irish actor
Ciaran Hinds
(Tinker Tailor Soldier Spy) portrays the anxious-to-see-him Mance Rayder (aka "The King Beyond the Wall"). Oooh I'm so happy to return back into the Game of Thrones world, so March 31st, 2013 can't get here soon enough – but I think it just might pass sooner than I'd think, since I have lots of good stuff to read and watch (the last book of Robert Jordan's "The Wheel of Time" series is coming out a week after New Year!). How 'bout you?