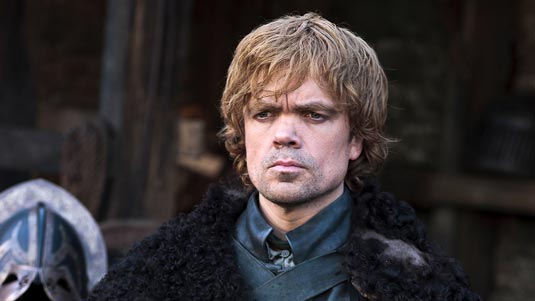 Game of Thrones' third season, back on HBO starting on March 31st, 2013, already teased its numerical return date (3.31.13) with a new poster last week. And now there's a teaser to go along with it. Man, it feels like many winters have come and gone since the last time Game of Thrones aired the last episode on HBO. And the Season 3 poster didn't just set in stone the date the worshipped series would return (woo-hoo! after my b-day!) but also marked the first piece of what is sure to be a lot of marketing to fuel fans' anticipation. Like THAT fire needs stoking! Have a look at it after the jump. This too-short (!) video also offers a cryptic quote:
"The great war is between death and life, ice and fire," says an unidentified woman as the imagery changes from hot red to grey stone. "If we lose, the night will never end."
Take your guesses as to who might be doing the speaking and sound off in the comments!