Movie News
Guardian Screening the New Short Film from Terry Gilliam Called THE WHOLLY FAMILY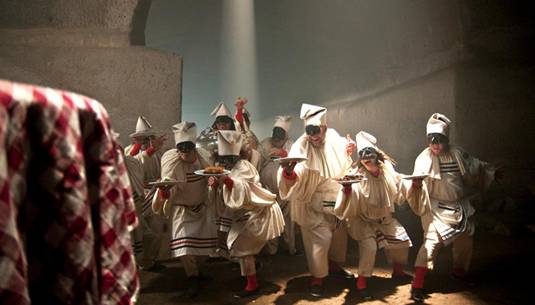 Actor and member of the Monty Python comedy troupe, Terry Gilliam is well known for directing several films, including Brazil (1985), The Fisher King (1991), and 12 Monkeys (1995). The only 'Python' not born in Britain is releasing a new film, called The Wholly Family, and it will be available online. The 20-minute short is a surreal comedy about a dysfunctional family that goes on vacation to Naples and the dreamlike visions their son experiences when he steals a Pulcinella from a street market stall, and looks as trippy as anything Gilliam usually films. However, it does have a commercial feel to it, as the film was funded by Italian pasta company Garofalo, based in Gragnano near Naples, where the film is set. Terry Gilliam said:
I'm keen to experiment distributing films online as the current method is crumbling. I'm excited by what the Guardian is doing online and this seemed like a great opportunity for this film to reach a huge number of people.
Well, The Guardian will be screening Terry Gilliam's new short live on the site on January 23rd (19:45 GMT) and all can watch the film by logging on to guardian.co.uk  from 7pm and will be available to watch for two weeks. North American viewers can access it via guardiannews.com in the States. Let me once again quote The Guardian:
Pasta is what other more workaday directors give us. Gilliam is more about the sauce.
[youtube]http://www.youtube.com/watch?v=7VZIOQQfiaE[/youtube]

The Wholly Family – Trailer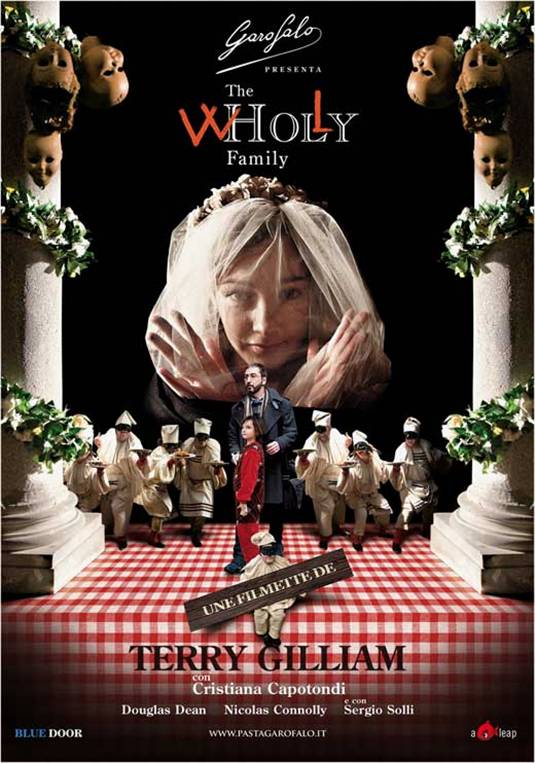 The Wholly Family – Poster