Movie News
Guillermo del Toro's Pacific Rim Possible Plot Details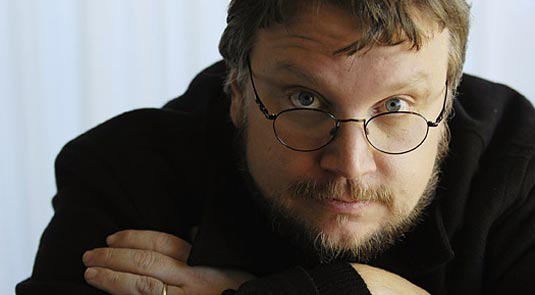 So, by now we all know that Guillermo Del Toro is no longer attached to direct At the Mountains Madness, and that he's now going to direct the monster movie titled Pacific Rim.
We already wrote about this project aiming for a 2013 release set up at Legendary Pictures and written by top-notch screenwriter Travis Beacham.
And, at this moment we know that Pacific Rim is "set in a future in which malevolent creatures threaten the earth, the planet must band together and use highly advanced technology to eradicate the growing menace."
Thanks to NewsInFilm we have some interesting details about this upcoming project that was described as a link between "two worlds" and involving gigantic monsters.
According to the above mentioned report: "this project will give the Hellboy filmmaker the opportunity to create two worlds. The first is an alternate version of Earth in the near future, decades after a historic date in November 2012 when the first kaiju, a towering Godzilla-like beast, emerged from a hole in the Pacific Ocean and attacked the city of Osaka, Japan.
The second is 'The Anteverse,' another universe on the other side of that gaping portal, 5 miles below our ocean's surface. Since the first attack, the rim has been 'spitting out' a variety of gigantic monsters at an increasing rate, which then stride out of the ocean and begin destroying sea-bordering cities, like Tokyo and Los Angeles. In order to combat these monstrous, otherworldly menaces, the military developed the 'Jaeger' program, which trains teams of two pilots to jointly operate massive, building-sized mechanized suits of armor and high-tech weaponry."
This definitely sounds like something that could look great in Del Toro's hands.
Ok, at this moment nothing is official, but we're happy that finally somebody gave us more details. You can read the full article over at News In Film about the characters as well.
The central character is Raleigh Antrobus, a Jaeger pilot who is struggling with the loss of his biological brother Yance. Raleigh is matched with Mako Mori, his co-pilot on the Jaeger project. A third character is Felicity "Flick" Kincaid, a journalist and Yance's former fiancée who tries to discover the origins of the mysterious rift.
We'll keep an eye on Pacific Rim, make sure you stay tuned for more updates!