Movie News
Guy Pearce, Gary Oldman, Mia Wasikowska Join The Wettest County in the World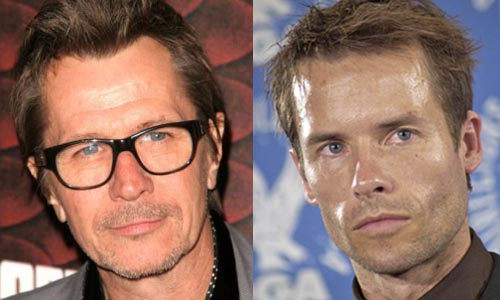 Let's get straight to the point!
Gary Oldman, Guy Pierce
and
Mia Wasikowska
have all joined the project we
previously wrote about
–
The Wettest County in the World
. Directed by
John Hillcoat
, movie already stars
Shia Labeuof, Tom Hardy, Dane DeHaan
and
Jessica Chastain
. Now, with this latest casting news, it definitely sounds perfect! Prohibition-era dramatic thriller, written by Nick Cave follows "…the Bondurants, bootlegging brothers runnin' stills, runnin' loads, and runnin' from the law in Depression-era Virginia. The book is mainly narrated through the experience of the youngest Bondurant, Jack (in truth, a grandfather of the author), and his family's moonshine enterprise supplies the action in a plot that evokes the culture of distilling and distributing white lightning. To optimistic Jack, bootlegging is both a bond to his older brothers, Forrest and Howard, and a means to make cash to impress a girl. Forrest, by contrast, is taciturn and suspicious: the world is violent, and he meets it on that ground. Tender of the stills and imbiber from same, burly Howard is always ready to take on the Bondurants' enemies, corrupt law officers. Wending through this conflict in flash-forward mode is novelist Sherwood Anderson, who plumbs the Bondurant story a few years after the brothers' climactic confrontation with the county sheriff. Descriptively gritty and emotionally resonant, novelist Bondurant dramatically projects the poverty and danger at the heart of the old-time bootlegging life. " Guy Pearce will play "an overly violent deputy who comes down hard on the Bondurants," Gary Oldman will be "a gangster who engages the boys to deliver alcohol," Jessica Chastain is "a big city woman now living in a small town who at one time was mixed up with gangsters" while Mia Wasikowska would be the love interest for Shia LaBeouf. Shooting is set for the spring.