Movie News
Gwyneth Paltrow Joins Nicole Kidman in "The Danish Girl"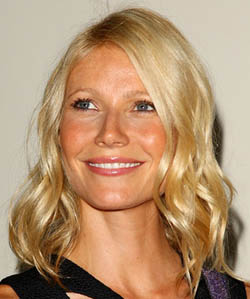 Gwyneth Paltrow will play alongside Nicole Kidman in true-life transsexual drama "The Danish Girl."
Tomas Alfredson ("Let the Right One In") will direct the movie from a script by Lucinda Coxon based on David Ebershoff's international bestseller.
The movie will center on the real life story of Danish painter Einar Wegener who became the first person to go through a sex-change operation to become a woman.
Kidman had already been attached to play Einar, and Paltrow, who replaces a previously-cast Charlize Theron, will play Gerda Gottlieb Wegener Porta, fashion illustrator, who stood by her partner through the sex-change operation.
Einar underwent several operations in Berlin in 1930 and took the name Lili Elbe. She was thought to be intersexual, with both male and female organs found in her body during surgeries.
Lili Elbe died aged 49 in 1931, after complications following a fifth operation in which doctors attempted to transplant a uterus into her body. Elbe had hoped to become a mother, after accepting a proposal of marriage.
"The Danish Girl" is set for release in 2011.