After several months of speculation, it has finally been confirmed that
The Hangover 2
will take place in Thailand.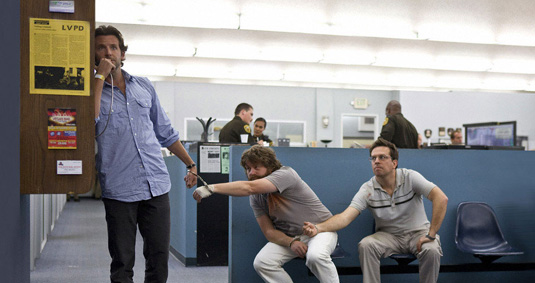 So, although director
Todd Phillips
previously denied rumors that the sequel would take place in either Thailand or Mexico, looks that
Bradley Cooper, Zach Galifianakis, Ed Helms
and
Justin Bartha
are packing their stuff for this exotic destination… There are already reports that the film will be shot in Thailand this fall, "with a script that sees the characters from the 2009 hit comedy traveling to Asia." The primary cast of the first film, Helms, Cooper, and Galifianakis are signed and will return. Warner Bros. is planning a November shoot for the sequel, which is slated for release on May 26, 2011. Let us remind you what director Phillips already said about the upcoming sequel: "We delivered what we said we would deliver, so I think they know I'm not looking to fuck up the Hangover 2, I want to make it funny, too. You know what I mean? I think basically my point is we're all trying to do the same thing. Make a real funny movie that works, so I think that they trust that certainly with that title I can do that… " We trust him too! Stay tuned!