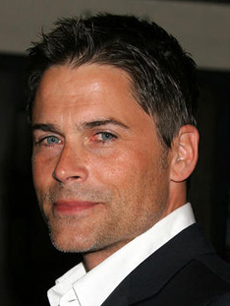 Earlier we wrote about the upcoming Mark Pellington's thriller I Melt With You, so you already know that Jeremy Piven and Thomas Jane have signed on to star in it.
Today, we're here to announce that Rob Lowe will also be the part of the project that will follow "middle-aged guys dealing with their problems."
I Melt With You is a project based on a Glenn Porter script that is (again) based on a story by Porter and Pellington which follows "the interconnecting lives of four men and focuses on the pain of the modern male psyche, deals with mortality, aging and friendship."
At this moment not much is known about the whole project, but we learned that Lowe will play a doctor "struggling with deep personal loss and a growing drug addiction."
Lowe is the third of a reported four central roles in the film, so we expect further casting news as soon as possible.
It is scheduled to begin shooting in August, with a budget of less than $1 million, and director said that the movie will be shot on small cameras at a low cost.
Rob Cowan and Norm Reiss are producing, while Pellington and Porter will exec produce with Neil LaBute, Heidi Levitt, Aaron Gilbert and Jane.
We'll be back with more updates on the I Melt With You story, stay with us!