Movie News
Thomas Jane's Horror Thriller WET HOUSE Is Coming, Here's the Teaser Poster!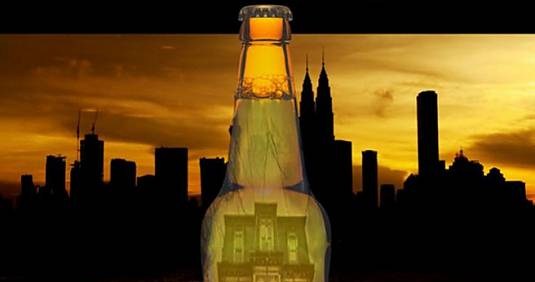 Wet House – a place for consuming spirits! But please have in mind that we're actually talking about Thomas Jane's upcoming horror thriller of the same name, which (as you're going to see in the rest of this report) sounds pretty spooky at this moment. The good news is that Jane is also set to star in the whole thing, so what can I tell you guys – get ready for another psychological thriller and check out the first teaser poster for the movie! Thomas Jane directs the movie from a script written by Jack Reher, but the project is actually loosely based on Charles Dickens's ghost story The Signal-Man. It will center on a doctor who treats a patient that checks in there after a horrific car accident and meets another resident that predicts tragic things that haven't happened yet… Slowly the doctor loses grip on his sanity in the Wet House and becomes haunted by something sinister. Or, as Jack Reher (via BD) explained it:
These places are popping up all over the United States. Kind of creepy. People go there by their own admission when they give up on life and their addictions. By means of drinking or drugs, late-stage users go to a Wet House when all hope is lost. Then they die…
They also add that tonally, the film will resemble a mixture of Jacob's Ladder, Poltergeist, and Secret Window. And that, my friends, sounds great, don't you think? Click on this (simple) poster to take a better look and make sure you stay tuned for more updates on Wet House!