Movie News
Hank Azaria as Gargamel in The Smurfs – First Look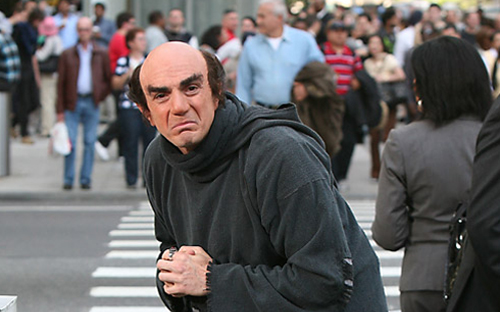 We are here to talk about
The Smurfs
again! But, today, we're going to start this chat a little bit different since we just had a chance to see the first set photo of
Hank Azaria
as Gargamel in an upcoming big screen CGI/live action hybrid 3D adaptation of our lovely blue friends. Check out this photo, guys, we think he look's pretty scary. Perfect Gargamel, don't you think? So, let us all remind some basic information about this huge project that's expected to arrive August 3rd 2011. The live-action/CG blend comes from director
Raja Gosnell
, who has made the mix of humans and computer-fabricated critters his forte on
Beverly Hills Chihuaua
and two
Scooby-Doo
movies. The official
The Smurfs plot synopsis
part goes like this: "When the evil wizard Gargamel chases the tiny blue Smurfs out of their village, they tumble from their magical world and into ours – in fact, smack dab in the middle of Central Park. Just three apples high and stuck in the Big Apple, the Smurfs must find a way to get back to their village before Gargamel tracks them down."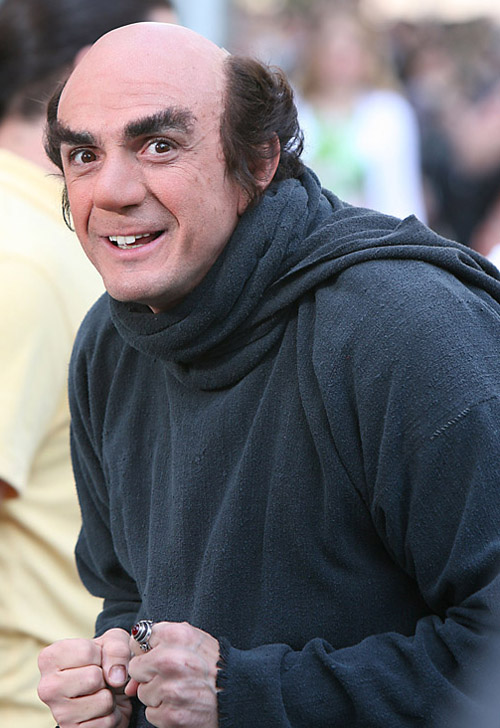 We already talked about very interesting names involved in the whole project, so we're sure you all remember that
Jonathan Winters
will play Papa Smurf,
George Lopez
will be Grouchy Smurf,
Katy Perry
will play Smurfette,
Alan Cumming
is Gutsy Smurf,
Fred Armisen
will voice Brainy Smurf.
Anton Yelchin
will play Clumsy Smurf,
Paul Rubens
will voice Jokey Smurf,
John Oliver
– Vanity Smurf,
Kenan Thompson
will be Greedy Smurf,
B.J.Novak
will voice Baker Smurf, while
Jeff Foxworthy
will be Handy Smurf.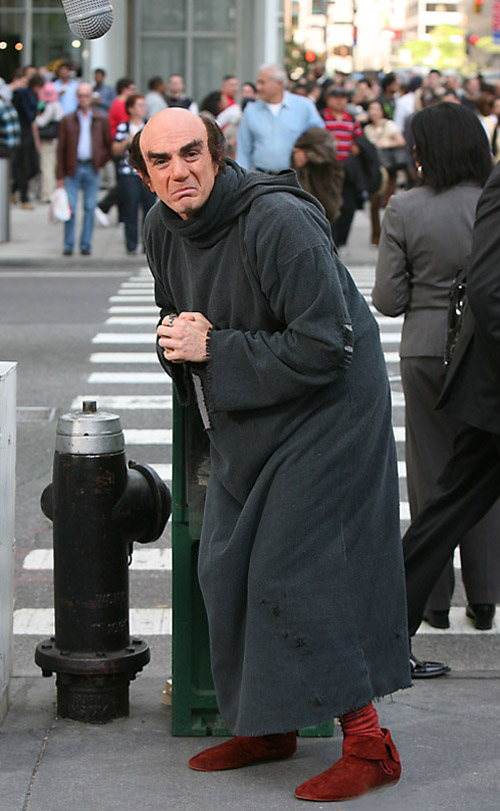 And when it comes to live action cast, we'll have a chance to see
Neil Patrick Harris
and
Jayma Mays
star as "an expectant couple whose lives are turned upside down when the Smurfs cross over from their magical village to New York City", above mentioned Azaria will play the evil wizard Gargamel, while georgeous
Sofia Vergara
plays Odile, Harris's boss, a cosmetics executive. Get ready for Smurfs adventures guys!