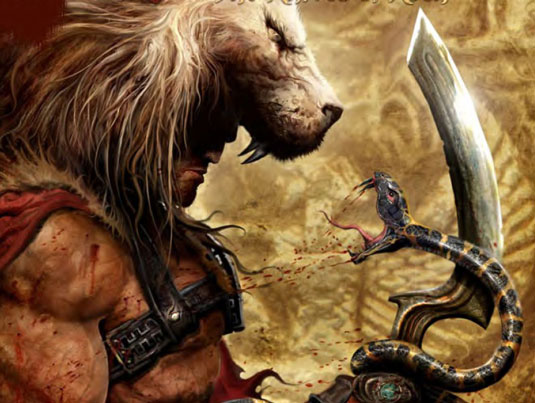 Originally set to open just one week after Marvel Studios' Guardians of the Galaxy, Brett Ratner's Hercules: The Tracian Wars (starring Dwayne Johnson aka "The Rock" as the mythological hero) has been given a new release date by Paramount. However, it will now face off against two other big blockbusters. According to what is written there at Box Office Mojo, Hercules: The Tracian Wars has moved from August 8th, 2014 to July 25th, 2014. Its original release date meant that it opened just a week after Guardians of the Galaxy. A foolish decision in the first place, especially as Marvel Studios' movies have never really had any trouble with holding on to the top spot, both with their most obscure releases AND against some pretty serious box office competition. However, the studio clearly isn't that concerned, as this change of release date means that it comes out just a week after X-Men: Days of Future Past and the final installment in The Hobbit trilogy! Not to mention that there's a Hercules 3D film, also releasing in 2014. The screenplay for Hercules remake was adapted by relative newcomer Ryan Condal, from Radical Studio's graphic novel Hercules: The Thracian Wars. Read a description of that story below:
Fourteen hundred years ago, a tormented soul walked the Earth that was neither man nor god. Hercules was the powerful son of the ruler of gods, Zeus, for which he received nothing but suffering his entire life. After twelve arduous labors and the loss of his family, this dark, world-weary soul turned his back on the gods, finding his only solace in bloody battle. Over the years he warmed to the company of six similar souls, their only bond being their love of fighting and presence of death. These men and woman never question where they go to fight or why or whom, just how much they will be paid. Now the King of Thrace has hired these mercenaries to train his men to become the greatest army of all time. It is time for this bunch of lost souls to finally have their eyes opened to how far they have fallen when they must train an army to become as ruthless and blood thirsty as their reputation has become.
So what do you think, how will Hercules: The Tracian Wars fare against those two?