Movie News
Josh Trank's FANTASTIC FOUR Gets A Script Touch-Up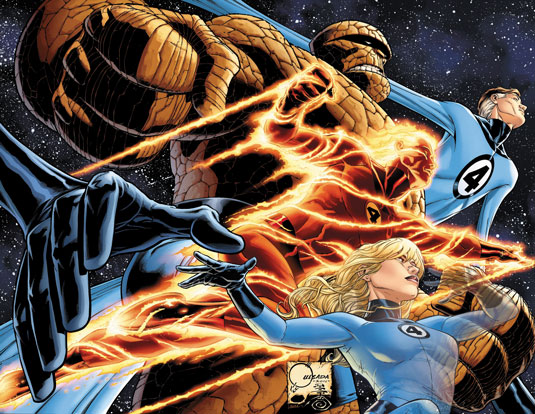 With scarce details on
Josh Trank
's direction for the new Marvel adaptation, a report has revealed that
The Fantastic Four
reboot has had its script polished by Abraham Lincoln: Vampire Hunter scriptwriter (uh-oh!). With X-Men: First Class director,
Matthew Vaughn
, joining the adaptation of Marvel's 'First Family' as a producer, production of Fox's The Fantastic Four reboot is progressing. Sort of. If you could call this a progress. Now, according to
The Hollywood Reporter
, best-selling author (??) and screenwriter
Seth Grahame-Smith
was recently tapped to touch-up the film's screenplay, which was originally written by
Jeremy Slater
. Grahame-Smith's credits include Pride and Prejudice and Zombies (for the love of… can't they leave ANYTHING in peace?) and Abraham Lincoln: Vampire Hunter. In addition, THR reveals that Josh Trank is aiming for a "grounded superhero and sci-fi" approach to The Fantastic Four reboot. Reportedly the film, currently scheduled for March 6th, 2015 release, will delve deep into the comics mythology. Like Marvel Studios, this alludes to the inclusion of several elements such as Doctor Doom and Galactus (again), or even the alien race known as the Kree, among other things. In the light of this new information, I'd ask the film's heads why in nine hells would you hire anyone who was involved with Abraham Lincoln: Vampire Hunter?! Have you no mind at all? Please explain to me how exactly do you see this "touch-up" as being necessary and an actual improvement. If you allow the fans' disappointment with the film (I'm looking at you, Matthew Vaughn), I sincerely hope you'll get a serious case of hiccups everytime you think of it! What do you think, people? Will the 'touch-up' be an improvement or the film's doom (no pun intended)?