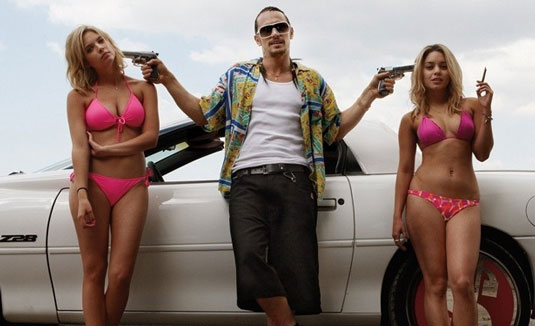 Annapurna Pictures has unveiled another international trailer for Spring Breakers, director Harmony Korine's dark indie comedy. Take a look at this U.K. trailer and tell us what you think in the comments:
The story follows four college friends who land in jail after robbing a restaurant in order to fund their spring break vacation. They find themselves bailed out by a drug and arms dealer named Alien, who wants them to do some dirty work.
Spring Breakers comes to theaters on March 22nd, 2013 and stars Selena Gomez, Vanessa Hudgens, Rachel Korine, Ashley Benson, James Franco and Heather Morris.