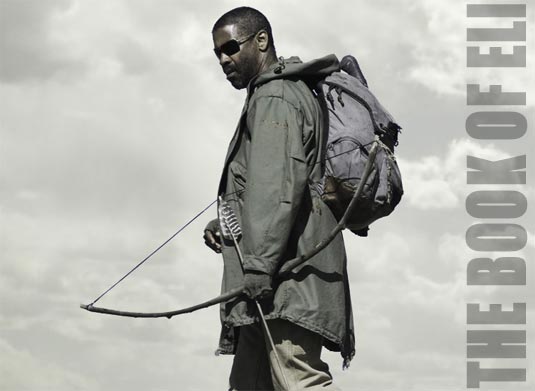 Today a new hi-res photos from upcoming "The Book of Eli" have been released. In a post-apocalyptic America where the once-picturesque countryside has become a desolate and violent wasteland, one man (Denzel Washington) fights to protect that sacred tome that could hold the key to the survival of the human race. Gary Oldman, Mila Kunis, Ray Stevenson and Michael Gambon co-star in the Warner Bros. production. The directing duo known as the Hughes Brothers (Allen and Albert Hughes) are directing the upcoming movie  from the script by Gary Whitta, English screenwriter, author, game designer, and video games journalist.
Denzel Washington and Mila Kunis
Denzel Washington
Denzel Washington
Gary Oldman  "The Book of Eli" is scheduled to be released on January 15, 2010.