Movie News
Holmes Penner Tony Peckham Tapped for Twilight Zone Rewrite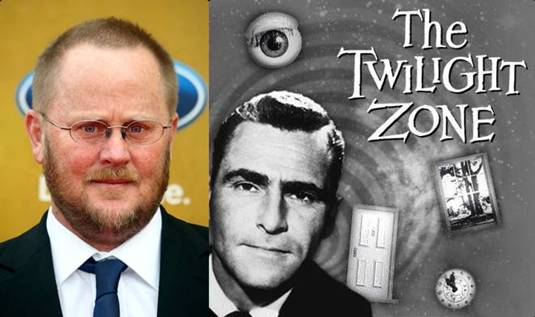 Warner Bros. and Leonardo DiCaprio's Appian Way are moving ahead on a Twilight Zone movie, hiring Sherlock Holmes writer Anthony Peckham to pen a script based on the iconic TV series.
According to reports last month, Let Me In filmmaker Matt Reeves is set to direct a new big-screen adaptation of the classic Rod Sterling TV shows.
While the last Twilight Zone feature (1983) was an anthology that had four different directors, this new version is intended to be one big sci-fi action story whose main link to the series is its eerie feeling.
The movie is expected to start filming in the summer of 2012 and the film now has an unknown release date.
South Africa-born Peckham wrote the screenplays to two high-profile releases: the Clint Eastwood-directed Nelson Mandela biopic Invictus, and aforementioned Sherlock Holmes. The scribe also did a rewrite on The Book of Eli.
No doubt, after 25 years of work, Peckham's career has suddenly exploded like a supernova.
Stay tuned for more information as the date draws nearer!
[youtube]http://www.youtube.com/watch?v=NzlG28B-R8Y[/youtube]
Twilight Zone – Intro
 Source: Variety