Movie News
HOW I MET YOUR MOTHER Renewed for Ninth and Final Season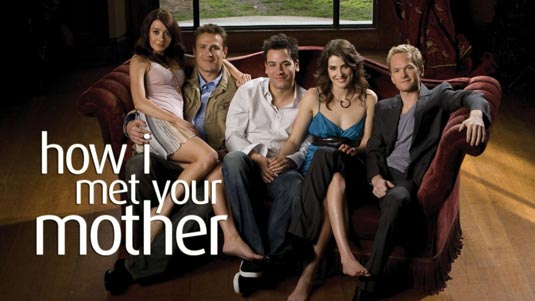 The producers of the charming and quite popular CBS comedy
How I Met Your Mother
have finally given an answer regarding the fate of the series. Creators
Carter Bays
and
Craig Thomas
began writing the current eighth season as if it would be the last one, but they've been hoping that the network will come down with decision on whether or not they needed to plan for one more season, or wrap things up in May. Dealing was complicated as contracts for both Bays and Thomas as well as the entire cast were up at the end of this year, but CBS never hid that they wouldn't be keen on ordering another full season for the ratings-smash show if all the deals could be renegotiated. Now we know that How I Met Your Mother has been renewed for a ninth and final season. You might remember that NBC's hit comedy Friends had the similar situation towards the end of its run. The comedy's ninth season began as its last, but halfway through the season, the show's insanely popular cast agreed to return for a tenth and final truncated run of episodes. According to Deadline, most of the cast of How I Met Your Mother was eager to come back for season nine, but star
Jason Segel
wasn't as keen on the idea as his castmates. Apparently it looked like his holdout might destroy the prospect of a ninth season altogether, but at the last minute he came 'to his senses' and signed on for one more season. The entire cast is reportedly very close, and they've been supportive of each other when pondering the decision to return. Though Segel's career has taken off considerably since the show's 2005 debut, his fellow castmates have enjoyed large deal of success as well.
Josh Radnor
has proven himself to be quite the writer/director with two features already in his curriculum (happythankyoumoreplease and this year's Liberal Arts),
Neil Patrick Harris
is one of the most likable and recognizable people in Hollywood,
Alyson Hannigan
made a welcome return to the American Pie series with American Reunion, and
Cobie Smulders
landed the high profile role of S.H.I.E.L.D. agent Maria Hill in The Avengers. HIMYM is one of the better sitcoms in recent memory (Quentin Tarantino recently confessed that it's his favorite show on television), but the current eighth season has seen a bit disappointing creative slide. The latest episode (best. episode. ever!) — an hour long installment — may have been enough to redeem the first half of the season, but I'm hoping that in the latter half of season eight and the entire season nine, Bays and Carter will focus once again on character-centric stuff from earlier seasons. All in all, it appears that longtime fans now have an exact date as to when we'll find out who that blasted mother is, when the series finale airs in spring of 2014.