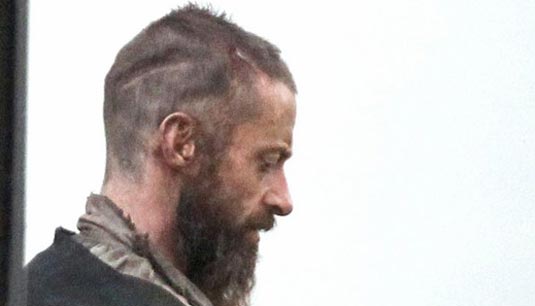 Finally, something new from
Tom Hooper
's adaptation of
Les Miserables
. And it's huge. Here's our first look at
Hugh Jackman
as Jean Valjean filming the scenes as prisoner –  at least he's dressed like one.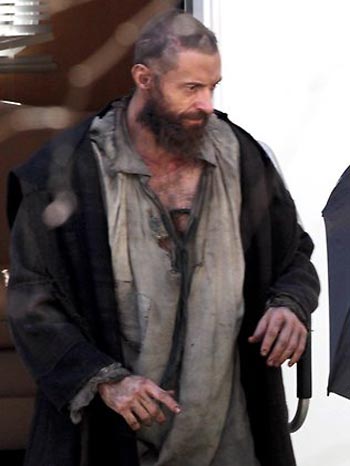 As you already know he plays ex-prisoner, hunted for decades by the ruthless policeman Javert (
Russell Crowe
) after he breaks parole. Based on the novel by Victor Hugo, the musical has been adapted for the screen by William Nicholson and it is an enthralling story of broken dreams and unrequited love, passion, sacrifice and redemption-a timeless testament to the survival of the human spirit.
Anne Hathaway, Amanda Seyfried, Aaron Tveit, Samantha Barks, Eddie Redmayne, Helena Bonham Carter
and
Sacha Baron Cohen
all stars in this musical drama which is set to open on December 25th, 2012.