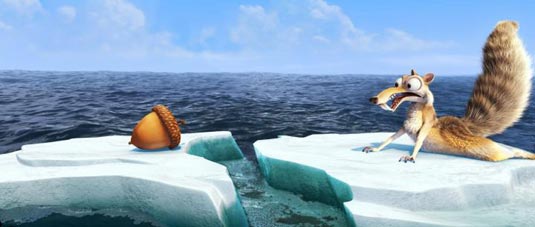 I guess we all love Ice Age adventures, so we're all happy to hear that the fourth installment in the franchise is coming, this time titled Ice Age: Continental Drift.
Today we're here to update the whole thing, and to report that Jeremy Renner, Jennifer Lopez, Wanda Sykes, Keke Palmer, Aziz Ansari and hip hop star Drake are all set to join the voice cast of 20th Century Fox's upcoming project which hits theaters on July 13th, 2012.
And, as you already know, Ray Romano, Queen Latifah, Denis Leary, John Leguizamo, Seann William Scott and Josh Peck are all returning to reprise their roles.
When it comes to above mentioned names, Renner will portray Gutt, a self-styled master of the high seas, lovely Lopez is on board to play Shira, a sabre toothed tiger who melts the heart of Diego (Denis Leary), also a sabre toothed tiger, while Romano returns as Manny and Queen Latifah as Ellie, both mammoths.
At this moment, it's still unknown what roles the other new arrivals would play.
At the end, let us just remind you that the first three Ice Age films have grossed nearly $2 billion at the worldwide box office, so we could already guess that the upcoming Ice Age: Continental Drift is definitely going to be a huge one, especially now with all these names officialy on board.
As usual, we'll keep an eye on them, so stay tuned!