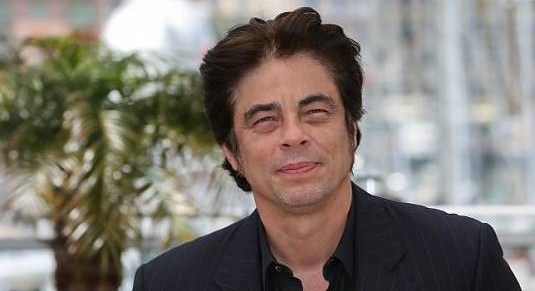 Paul Thomas Anderson
's upcoming big screen adaptation of
Inherent Vice
is getting bigger! We've just learned that
Benicio Del Toro
is in some serious negotiations to join previously announced
Joaquin Phoenix
who is already set to play the male lead – private detective Doc Sportello. Del Toro, on the other hand, should come on board to play his attorney! So, as we previously
reported
, the movie will be based on
Thomas Pynchon
's 2009 novel of the same name, described as a simple
shaggy-dog
detective story that pits likable dopers against the Los Angeles Police Department and its 'countersubversive' agents.
Part noir, part psychedelic romp, private eye Doc Sportello surfaces, occasionally, out of a marijuana haze to watch the end of an era. It's been a while since Sportello has seen his ex- girlfriend. Suddenly she shows up with a story about a plot to kidnap a billionaire land developer whom she just happens to be in love with. It's the tail end of the psychedelic sixties in L.A., and Doc knows that "love" is another of those words going around at the moment, like "trip" or "groovy," except that this one usually leads to trouble…
As we said, Phoenix is already on board to play Doc Sportello who investigates the case of a missing girl in the spring of 1970, while Del Toro will take on the small but significant role of an attorney who attempts to help him. Production on
Inherent Vice
starts later this month, so I guess we'll soon have more updates to share. Make sure you stay tuned!