Movie News
Iron Sky Finishes Principal Photography!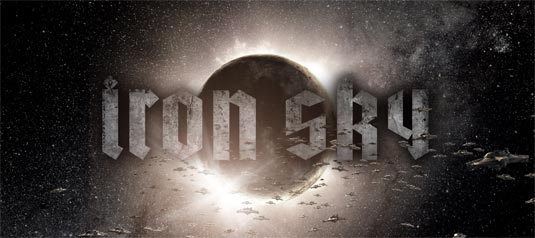 Iron Sky, the Finnish-German-Australian co-production, has finished principal photography in Queensland Australia. Iron Sky is a dark science fiction comedy where Nazis fled to the Moon in 1945 – and in 2018 they are coming back. Iron Sky took about nine weeks to shoot, half of which took place in Frankfurt Germany, and the second half at the Village Roadshow Studios in Queensland, Australia.
"We have been working on Iron Sky 24/7 for years, and it's amazing to think that the main part of my work in it is finally done" ,
said the director of the film Timo Vuorensola.
"Of course I'll be involved in the post production and editing too, but I can't help but feel a bit dazed. During these years we've met such a big bunch of great, talented people, and it makes me a bit melancholy to think that we won't be seeing them in quite a while – not before the premiere of Iron Sky in about one year's time."
"Plans for the future? In the short term, they include sleeping for 48 hours straight",
added Vuorensola. Producer of Iron Sky Tero Kaukomaa said:
"Wow, I feel like I had stepped out of a time machine. It feels like there's been just a nanosecond between the start of the principal photography in Germany three months ago, and today's wrap here in Australia. Next week we are already presenting the first promo in Berlin's EFM."
The Iron Sky shoot was surrounded by natural catastrophes both in Germany and especially in Australia. In Germany the last shooting day had to be transferred to Australia because of a sudden massive snow storm. In Australia some of the outdoor location shoots had to be moved into studio because of the flooding. A day and a half after the first location was shot in downtown Brisbane, the whole area was under water. In the last week of the shoot cyclone Yasi hit the northern part of the state, but didn't cause disruptions to filming. The Australian producer Cathy Overett said:
"It was great to know that we were snug and dry in studio with all this happening around us. And we are delighted with the end result. We've had a great team on the shoot here and it shows in the production values. The performances from our cast and the footage we've assembled so far promise a film that will punch well above its modest budget."
The visual effects producer Samuli Torssonen said:
"The shoot itself was a child's play for the visual effects team . In fact, Samuli and his assistant Juuso Kaari were instrumental on set in ensuring the lighting, image capture and management of the vast green screens were spot on in capturing the key footage needed to build on with CGI. This included directing a number of plate shots himself, both in studio and on location. "But now the real work is about to begin for me and my crew. After the shoot we will take the project to Tampere, Finland, where our 15 person team is eagerly waiting for the final cut, so we can start crunching the frames on the 500 very ambitious special effects shots of Iron Sky."
"We are still looking for talented visual effects professionals who know they way around Maya, Lightwave, Nuke etc – if you are looking for a job and don't mind moving to cold, dark Finland, send us your showreel:

[email protected]

"
Iron Sky Teaser Poster