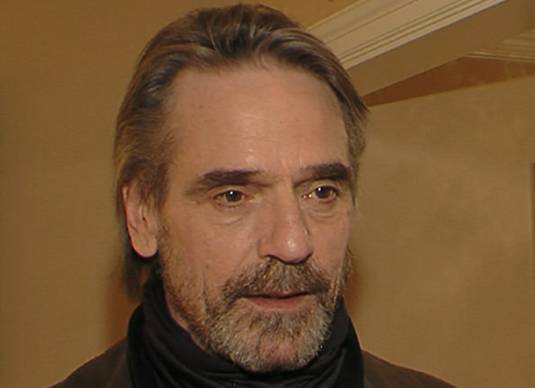 Last seen playing the scheming and corrupt Rodrigo Borgia in Showtime's drama The Borgias, Academy Award-winning actor Jeremy Irons has been announced to star in the upcoming adaptation of Beautiful Creatures.
He is in final negotiations to join the cast of Alcon's Beautiful Creatures. Casting for roles has already started since November of 2011 and Irons will join previously-cast leads UK's Skins Jack O'Connell (Ethan) and newcomer Alice Englert (Lena) along with Viola Davis (Amma), Emma Thompson (Mrs. Lincoln/Sarafine), Emmy Rossum (Ridley) and Thomas Mann (Link).
Irons will play the role of Macon Ravenwood, the mysterious and recluse uncle of Englert's character named Lena's.
Richard LaGravanese (P.S. I Love You) wrote the adaptation of the young adult novel by Kami Garcia and Margaret Stohl and is directing.
The filming starts next month in New Orleans.
As for Irons, he will next be seen in CBS Films' The Words, opposite Bradley Cooper and Olivia Wilde.
[youtube]http://www.youtube.com/watch?v=hrVl6pq1gNE[/youtube]
Beautiful Creatures – Book Trailer