Movie News
Jeremy Irons Toplined Bille August's Night Train to Lisbon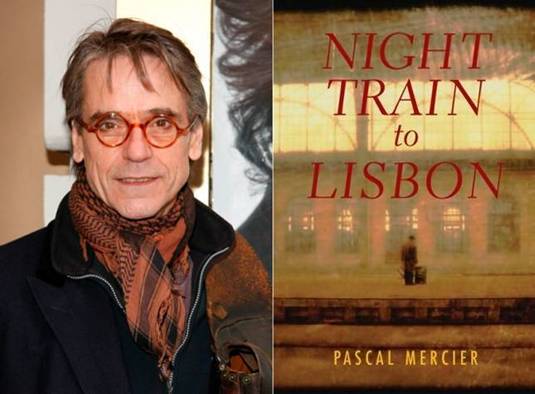 Jeremy Irons has joined the film adaptation of Pascal Mercier's bestselling novel Night Train to Lisbon. Bille August, which film Pelle the Conqueror from 1987 won the Palme D'or, Academy Award and Golden Globe, is set to direct.
Irons plays Raimund Gregorius, a Latin professor at a Swiss college with a deep knowledge of Greek and Hebrew who one day, after a chance encounter with a distressed Portuguese woman, finishes a chapter of his life and starts a new one. He takes the night train to Lisbon traveling with a dusty old book as his talisman, a book about loneliness, mortality, friendship and love. Gregorius becomes obsessed by what he reads and struggles to understand the life of the fictional author Amadeu de Prado. He speaks to those who were entwined with Prado — a doctor and poet who fought against Portuguese dictator Salazar. He finds that the journey is also one of self-discovery, as he encounters all the choices he has made and not made in his life.
Since Night Train to Lisbon is a novel that reads like a thriller, the film version could be of the same genre.
In 2008, Irons co-starred with Ed Harris and Viggo Mortensen in the Ed Harris western Appaloosa. In 2011 he appeared opposite Kevin Spacey in the thriller film Margin Call and he has been starring in the Showtime historical drama The Borgias. Famous Brit thesp will shoot the second season of the show later this year as well as the forthcoming The Words with Bradley Cooper among the others, written and directed by Brian Klugman and Lee Sternthal.
Check out Jeremy Irons and Kevin Spacey interview for Margin Call.
[youtube]http://www.youtube.com/watch?v=YPnatddjiaU[/youtube]
Margin Call Jeremy Irons Kevin Spacey interview (in German)
Source: Variety