Movie News
Jodie Foster To Join Ryan Reynolds and Jeff Bridges for R.I.P.D.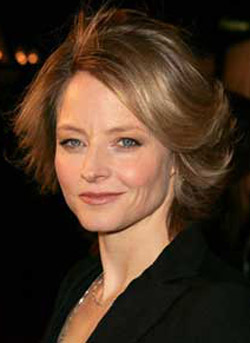 R.I.P.D, familiar story, familiar project, but definitely something that is worth our full attention. Especially now, when we learned something great!
According to the latest reports, Jodie Foster is in negotiations to join the cast of the upcoming Robert Schwentke's adaptation of the well-known Dark Horse comic, and a project already described as "the supernatural comedy."
And we're definitely ready for this lovely lady! Universal Studio shares our opinion, since the plan is for Foster to play the role of "Proctor" and to join the cast that already includes Ryan Reynolds and Jeff Bridges, who are set to star as the leads.
Well, I guess now we should all wait for the confirmation, right?
As we previously reported, producer Neil Moritz revealed that the movie is "about two cops, one recently dead and a gunslinger who's been dead for hundreds of years who work on the Rest in Peace department – which is the police department of the dead.
And they basically… it takes place on a normal day and it's about trying to keep the dead quiet."
Or, if you prefer the synopsis part here it is once again: "Welcome to the Rest In Peace Department – the devoted, yet dead, officers of divine law enforcement patrolling the deadbeat. . . reporting to one boss.Yep, THAT boss.
Nick Cruz died an untimely death, at the height of his personal and professional life. Why did he join the R.I.P.D.? Well, not knowing the identity of his killer has left his soul a bit…restless. Now he hunts some of the most fiendish creatures, hoping for the chance to find out who set him up so he can get into heaven."
R.I.P.D. will hit theaters on June 28th, 2013.
In a meanwhile, let us hear what you think about Jodie Foster and her (possible) involvement in the whole thing?