Movie News
Jodie Foster, Kate Winslet, Christoph Waltz, Matt Dillon in Roman Polanski's God of Carnage!
Ok, this is serious, so pay good attention! Roman Polanski's upcoming project is an adaptation of the Tony Award-winning play God of Carnage. Today we learned that Jodie Foster and Kate Winslet have signed to star in it, alongside Christoph Waltz and Matt Dillon! Sounds awesome, or what?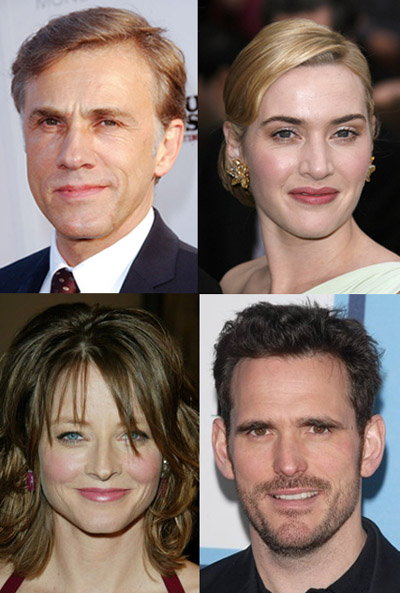 The play is about two pairs of parents, one of whose child has hurt the other at a public park, who meet to discuss the matter in a civilized manner. However, as the evening goes on, the parents become increasingly childish, resulting in the evening devolving into chaos. The meeting goes disastrously wrong as each pair attacks the other's parenting skills before turning on each other about problems in their own marriages. The Broadway production, which ran for 452 performances before ending in June, starred Marcia Gay Harden, James Gandolfini, Hope Davis and Jeff Daniels. Now, Foster and Winslet will play the wives, and Christoph Waltz and Matt Dillon will play the husbands. The film will be set in Brooklyn, though the production will film in France. Polanski worked on the screenplay alongside playwright Reza. God of Carnage is being co-produced by French producer SBS and Constantin Film of Germany.