Movie News
Joe Pesci and Lindsay Lohan to Join John Travolta for John Gotti Biopic, Gotti: Three Generations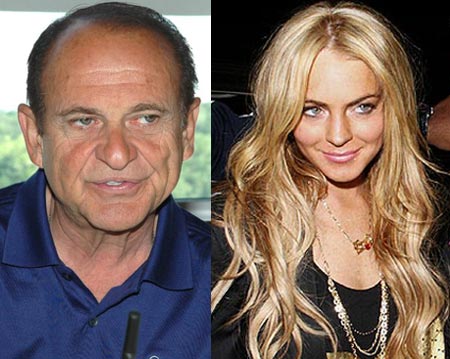 Let's continue our little chat about the upcoming Nick Cassavetes' biopic titled Gotti: Three Generations. You already know that we're talking about a movie that has an awesome cast on board, but trust us – it's getting bigger and better!
John Travolta is set to star as John Gotti Jr. and according to the latest reports Lindsay Lohan and Joe Pesci have joined the project as well!
Apparently, Lohan is currently in talks to play Victoria Gotti, daughter of the late Gambino crime family Mafia boss, John Gotti a.k.a. "The Dapper Don" or "The Teflon Don."
From what we heard, Victoria showed extreme interest in Lindsay Lohan portraying her in a new movie, and producer Marc Fiore added:
"Lindsay is a terrific actress. Nothing has been finalized, but we are definitely in talks."
On the other hand, Joe Pesci has agreed to play Angelo Ruggiero, deputy to infamous New York mafia boss John Gotti or now – Travolta. He looks quite satisfied to be the part of this project, since he said:
"I'm really happy to be making this picture with my good friend Nick Cassavetes. It's going to be a great experience and a rare opportunity to look inside the life of Gotti."
Cassavetes will direct Gotti: Three Generations from a script by Leo Rossi, and Gotti Jr revealed that Rossi's script "distinguishes itself from the journalistic or government viewpoint used in previous insights into the Gotti story. Everybody's a victim… There a lot of ups and downs. A lot of tears. And a lot of happiness."
Travolta, on the other hand, called it "probably the most interesting untold story in this country."
Just in case you're interested in budget, Marc Fiore will finance Gotti itself, though the independent production company declined to discuss the budget.
Gotti: Three Generations begins shooting in October with plans for a late 2012 release.