Movie News
Joel Kinnaman is Lancelot in ARTHUR AND LANCELOT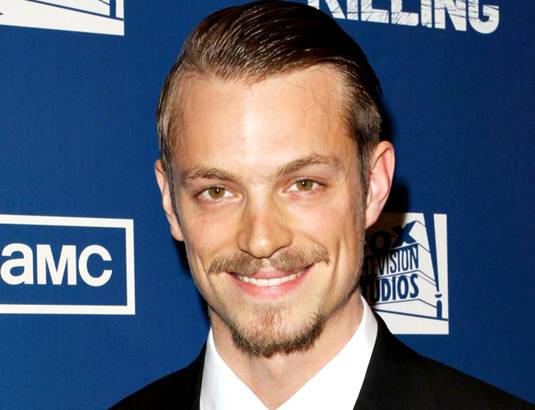 Joel Kinnaman, talented Swedish thesp best known in America for his portrayal of detective Stephen Holder in the AMC's dark Seattle-based adaptation of the Danish mystery series The Killing, has officially landed the role of Lancelot in David Dobkins' new feature Arthur & Lancelot.
Dobkin, the filmmaker behind the comedies like Wedding Crashers, Fred Claus and The Change Up, also wrote the script.
Warner Bros. big budgeted picture priced around $90 million will take the classic figures of history and legend and rework them into a contemporary re-telling.
Dobkin told The Playlist over the summer:
"I pulled the legend apart. I only kept a few things. I kept certain characters, I recreated the entire launch of the legend and why it starts the way that it starts, I don't want to give away too much but it's always had a flaw. I pulled the flaws out, I reinvented the characters as grounded characters. I took a much more realistic and grounded approach towards everybody, you know why would this character be this way and why would this character be that way? You know Arthur's superpower is compassion and vision. I will tell you this, the whole thing is wrapped around the birth of democracy as a concept and it's positing Arthur as the first man to say all men are created equal."
Actors up for the role of Arthur include Kit Harrington (Game of Thrones), Sam Claflin (Pirates of the Caribbean: On Stranger Tides), Dominic Cooper (The Devil's Double), Hans Matheson (Sherlock Holmes), Jim Sturgess (Across the Universe), Ben Walker (Abraham Lincoln: Vampire Hunter) and Liam Hemsworth (The Last Song).
Shooting on Arthur & Lancelot takes place in 2012 with a March 15th, 2013 release date.
After breaking out in hit Swedish thriller Snabba Cash, directed by Daniel Espinosa, Kinnaman worked with Espinosa again in his American debut, Safe House (with Denzel Washington and Ryan Reynolds) and has also completed work on Snabba Cash 2.
Kinnaman will next appear in The Darkest Hour, out in December.
[youtube]http://www.youtube.com/watch?v=u9av38iK_Y0[/youtube]
The Killing – Official Trailer