Johnny Depp will be starring alongside one of his biggest fans in his new movie 'Public Enemies'.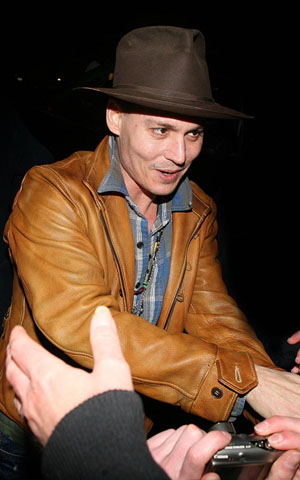 The fan paid a staggering $91,000 to appear as an extra in a non-speaking role opposite the Johnny Depp.
Money from the charitybuzz.com auction will go to the Robert F. Kennedy Memorial, a living memorial which aims to "advance the human rights movement through providing innovative support to courageous human rights defenders around the world who have won the RFK Human Rights Award".
Other experiences available in the auction, which runs until May 14, include the chance to meet Will Smith at the premiere of his new film 'Hancock'.