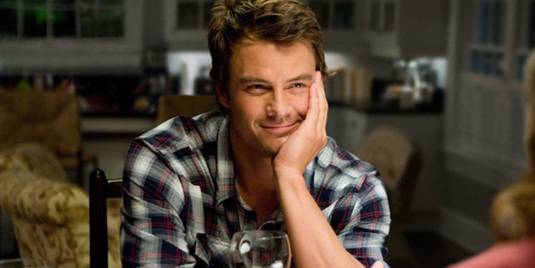 The truth is that movies based on Nicholas Sparks books will make a good amount of money at the box office, despite not being particularly good.
Therefore, Relativity Media give the greenlight to the next from the Sparks romance machine, entitled Space Haven. Set to be directed by the Lasse Hallstrom (Chocolat) the studio is in talks with Transformers actor Josh Duhamel to star in new adaptation that will see him playing a widowed father who starts a relationship with a mystery woman and helps her escape the danger.
The Space Haven film is scheduled for release on February 8th, 2013.
Carey Mulligan and Keira Knightley have both been linked to the female lead, but the role of a young North Carolina woman still remains vacant.
Writer Dana Stevens (Life or Something Like It) has punched out the script.
Thus far, seven Nicholas Sparks books have been adapted into movies such as The Notebook, The Last Song, Nights in Rodanthe, Dear John and, most recently, The Lucky One, with elements including cancer, death, pirates, and love.
Hallstrom is currently busy shooting detective thriller The Hypnotis, while Duhamel has recently worked on thriller Scenic Route.
Check out the trailer for The Lucky One.
[youtube]http://www.youtube.com/watch?v=FgdVhUbrq0s[/youtube]