Movie News
Julia Roberts' New Movie "In The Neighborhood"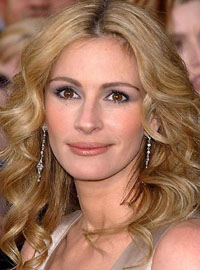 Red Om Films, the production company headed by Julia Roberts, has picked up screen rights to the upcoming non-fiction book "In the Neighborhood," by Peter Lovenheim. The book is set for release next April.
"In the Neighborhood" starts with Lovenheim's realization of a lack of community in his suburban hometown. In an effort to get to know his neighbors better, he asks if he can come to their homes for sleepovers.
His goal: to facilitate something more than the feeling of strangers living with strangers in modern suburbia.
Philip Rose and Lisa Gillan as well as Roberts will produce for Red Om.
Red Om has gathered up another four properties as well, including "My Mother The Cheerleader," "Jesus Henry Christ," "Mallory," "The Journey of the Destination: The Journals of Dan Eldon."
Julia Roberts can next be seen in Garry Marshall's "Valentine's Day" which also star Taylor Lautner, Bradley Cooper, Jessica Biel, Anne Hathaway, Jessica Alba, Ashton Kutcher, Jennifer Garner, Jamie Foxx and Patrick Dempsey, and she's currently shooting "Eat, Pray, Love" for Columbia Pictures.