Movie News
Kate Beckinsale and Jessica Biel in Total Recall Officially, Bill Nighy In Talks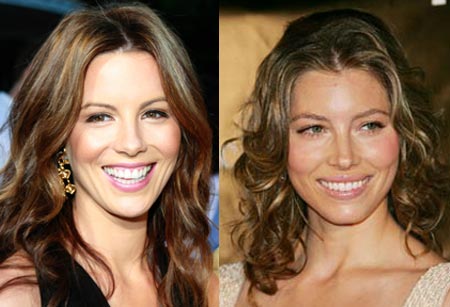 Total Recall remake is coming, and as usual, we're here to share the latest casting updates with you. By now, you already know that Colin Farrell, Ethan Hawke and Bryan Cranston are all set to star in the upcoming Columbia's remake, and now, it looks that Kate Beckinsale and Jessica Biel are on board as well. As the female leads, of course.
Surprise? Not exactly. At least not when it comes to Beckinsale. After all, her husband Len Wiseman is in charge for directing the whole thing, so, it's quite logical that she's on board as the female lead – Lori.
As for Jessica Biel, she's not bad choice at all, especially for the other female lead, character named Melina.
While we're still here let us also remind you that Farrell is set to play a factory worker who begins to believe he's a spy for either the nation stat Euromerica or New Shanghai, but he doesn't know which. On the other hand, Bryan Cranston is set to star as the villain, while Ethan Hawke has a cameo.
But, that's not all, because Bill Nighy is also in negotiations to join the cast of Total Recall, and if negotiations work out, Nighy will play Quatto, the leader of the resistance.
Let us remind you that in the 1990 movie, the character, called Kuato, was played by Marshall Bell with the conceit that the leader was actually a small mutant living off the human.
Thanks to HeatVision, we also know that Wiseman's adaptation will be different than the previous incarnation, as it also forgoes the trip to Mars that plays a major role in the 1990 film. Cranston plays Vilos Cohaagen, the leader of Euromerica who, under the cover of protecting his people, is secretly readying an invasion of New Shanghai.
Total Recall is scheduled for released on August 3rd, 2012.
What do you think about this update? Let us know and stay tuned!