Movie News
Kathy Bates Joins AMERICAN HORROR STORY in Season 3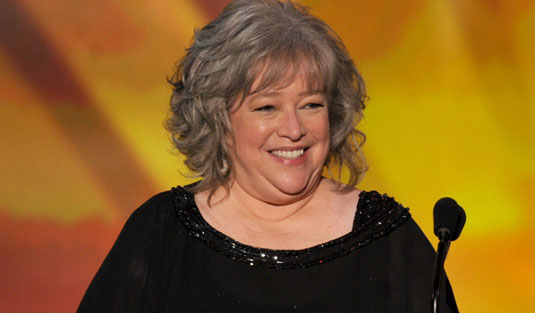 Kathy Bates has joined the cast of the third season of FX's American Horror Story, according to TV Line. She joins the returning Frances Conroy, Taissa Farmiga, Jessica Lange, Lily Rabe, Sarah Paulson and Evan Peters (all of whom will be playing new roles).
Bates, well known to genre fans for her performance in Misery (her role of which is to this day the synonym for psycho and scary in my head), will play an old friend to Lange's character who is soon revealed to actually be her arch-enemy.
Season three is again planned to run for 13 episodes, with production set to begin this summer and the season premiering this fall.
Co-creators/exec producers Ryan Murphy and Brad Falchuk have not announced the new title or story for the next incarnation of the American Horror Story franchise, so be sure to follow us for updates!