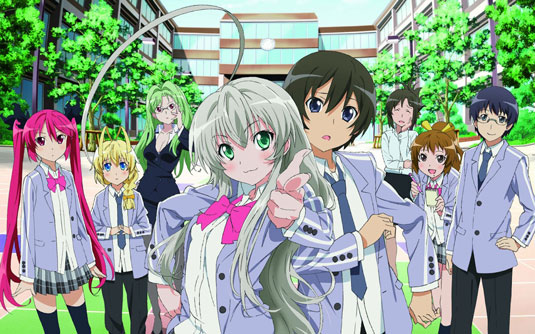 The official Niconico channel for the Nyarko-san: Another Crawling Chaos W (Haiyore! Nyaruko-san W) anime TV series began streaming a promotional video on Tuesday to promote the series' April premiere.
The video also advertises the Blu-ray Discs and DVDs for the first Nyarko-san: Another Crawling Chaos anime series. It promotes the "WWW Character Song Series" that launched on CDs last Wednesday, as well as the Cthulhu cover mini-album. Have a look:
The official website introduced Kūne, a new character voiced by Ryoka Yuzuki. Like Kūko, she is an alien from Cthugha.
A free Ai Nyarko Haku event will be held in Tokyo's Bellesalle Akihabara complex just before the new season premieres, on April 7th. Cast members Kana Asumi (Nyarko), Miyu Matsuki (Kūko) and Yuka Ōtsubo (Tamao Kurei) will hold a live discussion, followed another one by director Tsuyoshi Nagasawa and singer-songwriter Aki Hata.
The new season will premiere on April 7th, 2013 at 25:05 (effectively April 8th at 1:05 a.m.) on TV Tokyo.