Movie News
Robert Downey Jr. Comments Eventual Leaving IRON MAN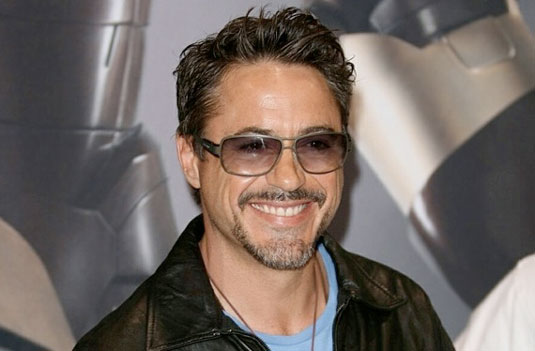 You've probably all been wondering for how long can Robert Downey, Jr. play Iron Man, nearing his 50s and all? It's a nice problem for Marvel to have, one would guess, considering that not a five years ago, when the first Iron Man film was about to come out, the whole Marvel Cinematic Universe was an unproven concept. Another fact is, RDJ is also getting expensive for Marvel. The notoriously cost-conscious studio reportedly had to hand over $50 million in advance to the actor for The Avengers, including box office bonuses and back-end compensation. Plus, rumor has it that RDJ's contract expires after Iron Man 3 hits this May, so Empire recently asked Tony Stark himself how much longer he might be flying in the metal suit:
"Let's just say that the only thing I ever let go of had claw marks in it", he said in that typical RDJ way. "There's a little bit of soul reclamation going on. I feel that the first time I played Tony, I did it best. Sorry! The affinity with Tony now is: how do you sustain something? I'm not stupid, I like to play ball, I love the company, I love the character, and the business side of things, I'm not [too] picky about that either."
Of course, Marvel's head Kevin Feige has hinted the possibility of replacing RDJ eventually, and no less than in James Bond-style:
"I hope Downey makes a lot of movies for us as Stark," Feige said back in April. "If and when he doesn't, and I'm still here making these movies, we don't take him to Afghanistan and have him wounded again. I think we James Bond it."
Empire also asked the actor how he would feel about that, but he doesn't seem to have a problem with it:
"It would probably be the best thing in the world for me," he said. "You know, ego… but sometimes ego just has to be smashed. Let's see what happens. I take the audience very seriously – I feel bad when I see folks doing movies and the audience is like, 'Don't do that anymore.' I don't have to overstay my welcome…"
So what do you guys think? We are known to get attached to the actor/actress who proves to be a perfect hit for the part, from time to time, so will it still be Iron Man, if a different actor is playing him?
Source: CBM