Movie News
Katrina Bowden on Board to Round out the Cast of American Reunion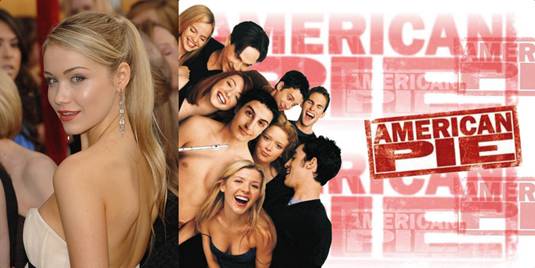 Since 1999 a series of teen films became an international pop culture phenomenon and eight years after the release of the trilogy's final flick, a fourth feature is currently in pre-production, and 30 Rock's resident stunner Katrina Bowden has joined the cast of American Reunion.
Variety reports that Bowden will play Klein's (Oz's) girlfriend who is an L.A. party girl type but whether or not she's good for East Great Falls.
The fourth feature film installment also`stars Jason Biggs, Alyson Hannigan, Chris Klein, Thomas Ian Nicholas, Tara Reid, Seann William Scott, Mena Suvari, Eddie Kaye Thomas, Jennifer Coolidge and Eugene Levy. Jon Hurwitz and Hayden Schlossberg will direct the script they wrote.
So, as you can see the huge  majority of the original Pie team are back including Tara Reid. However, don't assume all of the characters to be the same as when you last saw them. After a few years have passed the crew gets back together in East Great Falls for a high school reunion and soon finds out what has happened to each other in the falling years since we saw all of them jointly in American Wedding.
American Reunion is set to start production soon and will be out on April 6, 2012.
Bowden is best-known for her short role as Britney Jennings on One Life to Live and for her role as Cerie in 30 Rock.
She has been recently named Esquire Magazine's 2011 Sexiest Woman Alive. Beauty will take a bite out of Piranha 3DD that is now in production and swimming fast towards its November 23rd release.
Check out the trailer for previous American Pie 3 comedy.
[youtube]http://www.youtube.com/watch?v=timI15C3lGg[/youtube]
American Pie 3 The Wedding Trailer
Also check out Liz tells Cerie she needs to wear a bra.
[youtube]http://www.youtube.com/watch?v=rkdRfbN6eew[/youtube]
30 Rock – Wear A Bra