Movie News
Keira Knightley Replaces Hathaway In LAGGIES!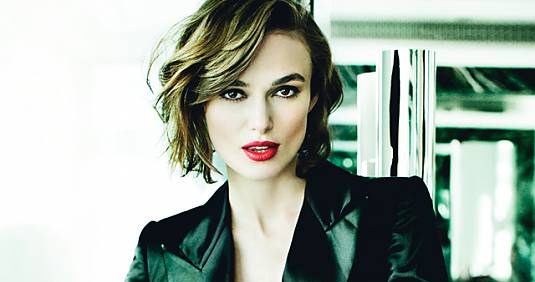 Keira Knightley (congrats on the wedding, girl!) is set to star in an upcoming indie project titled Laggies, which comes from director Lynn Shelton and already stars Chloe Moretz and Sam Rockwell. Pretty good cast for an indie & if you ask me – I think that Knightley is a much better choice than previously attached Anne Hathaway. Anyway, let us just remind you that Your Sister's Sister helmer Lynn Shelton will direct this dark comedy from a script written by Andrea Siegel, and the story will revolve around:
…a woman named Megan who is stuck in permanent adolescence and is unable to cope with the pressures brought on by her boyfriend's recent marriage proposal. In turn, she escapes into the comfort of adolescence by befriending a group of high schoolers.
Not hard to guess that Knightley comes on board to play that weird lady Megan, right? I can totally imagine Anna Karenina star in this new role, what about you? As for the rest of the cast, Moretz is set to play Megan's new 16-year old friend, while there's still no details about Rockwell's character. Still, we're definitely interested in more Laggies updates, if you share our enthusiasm – stay tuned for more!