Movie News
Kellan Lutz to Play Poseidon in War Of The Gods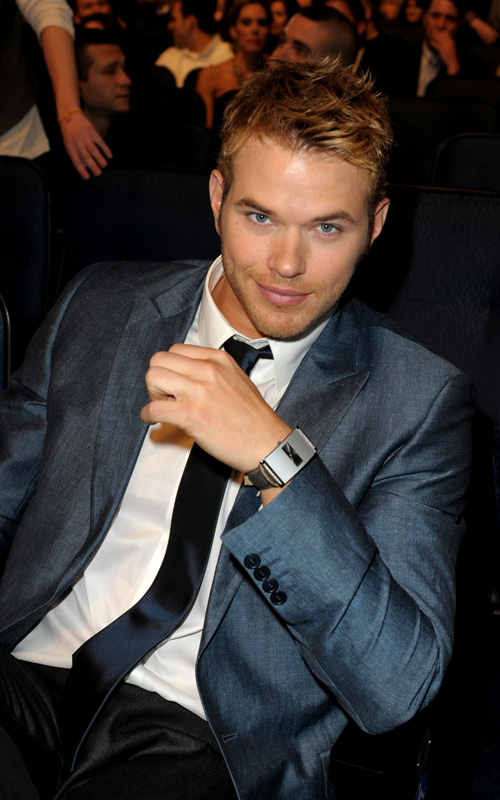 Kellan Lutz, (The Twilight Saga) has joined the cast of War of the Gods, a Greek myth fantasy movie that Tarsem Singh is directing for Relativity Media. In War of the Gods, the plot centers on a young warrior named Theseus who leads his men into battle with the immortal Greek gods to defeat the evil and powerful elder gods of the Titans in order to save mankind. The film is based on Jason Keller's recent script draft. Tarsem has described the film as such:
…basically, Caravaggio meets Fight Club. It's a really hardcore action film done in Renaissance painting style. I want to see how that goes; it's turned into something really cool. This guy who I really love, who's the only one person in it right now, is the brother in The Tudors, Henry Cavill. I'm going for a very contemporary look on top of that so I'm kind of going with, you know, Renaissance time with electricity. So it's a bit like Baz Luhrman doing Romeo + Juliet in Mexico; it's just talking a particular Greek tale and half contemporising it and telling it.
Mickey Rourke was previously set to star as the father in Conan, but eventually dropped out after it conflicted with War of the Gods, which now has a cast comprised of Rourke, Lutz, Henry Cavill and Slumdog Millionaire actress Freida Pinto. Pinto will play Phaedra, an oracle who joins Theseus on his quest and Rourke will play King Hyperion. Fans will see Kellan next in the highly anticipated horror reboot Nightmare on Elm Street, which is only weeks away, Production on War of the Gods is expected to begin in Montreal sometime next month.