Interview
Kevin Smith Wants CLERKS 3 in Theaters by 2014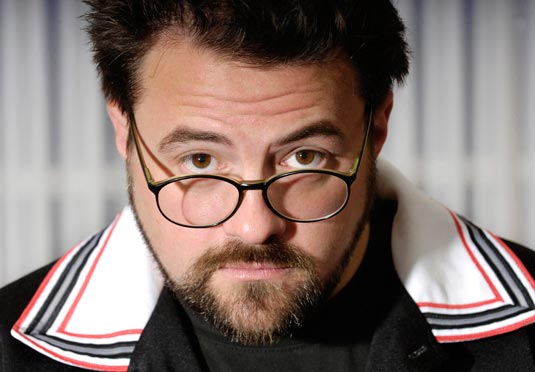 Now I can freely say,
Kevin Smith
's Clerks is getting a third sequel! The director has stated that it would also be his final theatrical effort. And now he has an idea of when he'd like to have it in theaters for fans to see. In an interview with Good Day L.A., a local Los Angeles morning program, Smith opened up about his successful podcast network, his plans to do the hockey drama Hit Somebody as a mini-series, and his hope to have
Clerks 3
released by 2014… to neatly coincide with the 20th anniversary of the original Clerks (which came out in 1994… Man, has it really been THAT long?!). Here, listen to him talk:
Los Angeles Local News, Weather, and Traffic
There is a good deal of symmetry to Smith ending his film career (as reported) with a third Clerks movie, ending as he began with Dante (
Brian O'Halloran
) and Randal (
Jeff Anderson
) behind the counter of the re-opened Quick Stop grocery store. While teasing the work he wants to do on the third and final Clerks, Smith leaked that he'll have an announcement about where he'll be doing the six-part Hit Somebody mini-series, which – at one point – was possibly going to star
Nicholas Braun
. No word yet on whether Smith's casting deals stay in place with this switch. But there's a lot of movement on Smith's front. So what do you think about all this? Will Clerks 3 be a good idea? Is he really done?