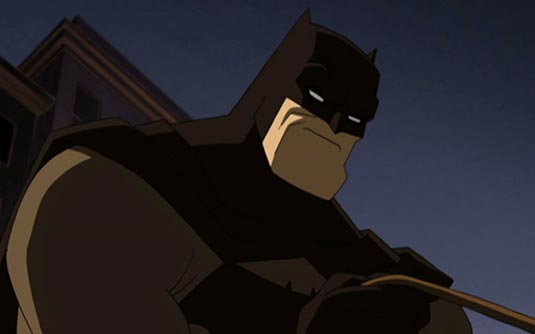 Warner Home Entertainment has released the first clip from the animated film,
The Dark Knight Returns Part 2
. Based on the graphic novel by Frank Miller, the story continues with Superman (
Mark Valley
) being tasked to take down an elderly but still resourceful Batman (
Peter Weller
). Check the clip out: I can honestly say that this clip shows off how Batman can still beat the crap out of everyone even though he's in his elderly years (and looks a bit chubby). The Dark Knight Returns Part 2 hits Blu-ray Combo Pack and DVD, On Demand, and Digital Download on January 29th, 2013.