Movie News
Lenny Kravitz will Play Cinna in The Hunger Games; Bonus Photos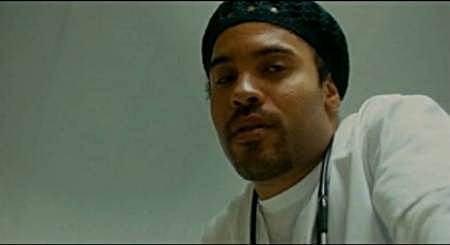 LATEST UPDATE: Deadline just reports that talented character actor Toby Jones will portray "the host/narrator of the games alongside Stanley Tucci."
Do you remember when Nurse John (Lenny Kravitz) tells Precious (Gabourey Sidibe) that she should not be eating McDonalds in Lionsgate's film of the same name? Well, I'm not sure if that replica was crucial but Lionsgate announced that Kravitz will play Cinna in the Gary Ross' adaptation of The Hunger Games, as was rumored.
In this context director Gary Ross (Seabiscuit) has commented that:
When I saw Lenny's work in Precious I was just knocked out. It was quiet and strong and understated and open hearted; all qualities which define this character."
And added,
He was actually really good as the nurse in Precious, so he might fit well into a role like Cinna, a gentle guide to the terrified Katniss."
No doubt about it. I share his thoughts…may be Lenny is older. But, who cares? The Hunger Games casting is finally bringing to an end, the flick is actually going to shoot, and in less than one year it will be released.
Josh Hutcherson, Liam Hemsworth, Elizabeth Banks, and Wes Bentley are starring. Film crew begins lensing in Shelby, North Carolina, including painting "District 12″ on a warehouse.
Hit the jump for the official announcement. Fun site The Hob also posted a few photos from the set, so you can check them out below.
LENNY KRAVITZ CAST AS CINNA IN LIONSGATE'S THE HUNGER GAMES
LOS ANGELES, CA, May 23, 2011- Lionsgate® and the filmmakers of THE HUNGER GAMES are pleased to announce that iconic musician and actor Lenny Kravitz (PRECIOUS) has been cast in the role of Cinna in the much anticipated film adaptation of Suzanne Collins' worldwide smash hit novel.
Said director Gary Ross of the casting decision, "When I saw Lenny's work in PRECIOUS I was just knocked out. It was quiet and strong and understated and open hearted; all qualities which define this character. I'm really looking forward to this ride."
About The Role
Cinna is Katniss Everdeen's assigned fashion stylist for the highly ceremonial lead up to The 74th Annual Hunger Games. Though he's a mild mannered first time stylist, the designs he creates, such as the "Girl On Fire" costume for the tributes' live televised debut, are show-stopping. With odds being set, wagers being placed, and wealthy benefactors able to occasionally intervene in the games, a high public profile is tantamount to a huge advantage for any contestant entering the arena. The stunning and unique designs Cinna creates for Katniss define her public identity, and in an all too real way, could also contribute to her very survival.
About Lenny Kravitz
Regarded as one of the preeminent rock musicians of our time, Lenny Kravitz has transcended genre, style, race and class into a 20-year musical career, one which revels in the rich influences of '60s and '70s soul, rock and funk. From 1999 to 2002, he won four consecutive Grammy Awards, setting a record for the most wins in the "Best Male Rock Vocal Performance" category with his single "Dig In" (previously winning for "Again," "American Woman" and "Fly Away").
In 2009, Kravitz appeared in a supporting role in the critically-acclaimed film Precious, for which he has received a 2010 NAACP Image Awards nomination for "Outstanding Supporting Actor in a Motion Picture." Kravitz and the acclaimed Precious cast also received a 2010 Screen Actors Guild nod for "Best Ensemble." In addition to his role in Precious, Kravitz has also appeared in such films as The Diving Bell and the Butterfly and Zoolander. Marking his first release of new material in three years, Lenny Kravitz will release his highly-anticipated ninth studio album, Black and White America on August 30th. www.lennykravitz.com.
About The Film
Every year in the ruins of what was once North America, the nation of Panem forces each of its twelve districts to send a teenage boy and girl to compete in the Hunger Games. Part twisted entertainment, part government intimidation tactic, the Hunger Games are a nationally televised event in which "Tributes" must fight with one another until one survivor remains.
Pitted against highly-trained Tributes who have prepared for these Games their entire lives, Katniss is forced to rely upon her sharp instincts as well as the mentorship of drunken former victor Haymitch Abernathy. If she's ever to return home to District 12, Katniss must make impossible choices in the arena that weigh survival against humanity and life against love.
THE HUNGER GAMES will be directed by Gary Ross, and produced by Nina Jacobson's Color Force in tandem with producer Jon Kilik. Collins' best-selling novel, which has over 3 million copies in print in the United States alone, is the first in a trilogy of novels which have developed a global following.
Lionsgate will release "The Hunger Games" on March 23, 2012.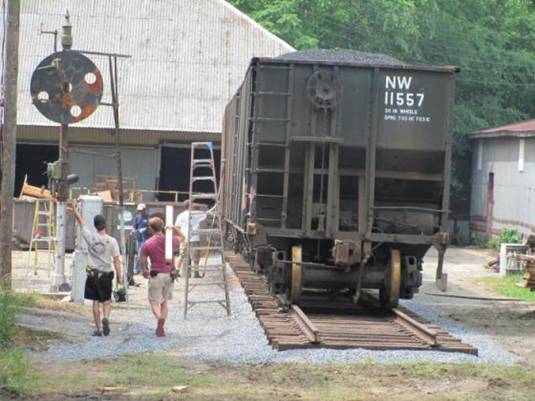 The Hunger Games Set Image 01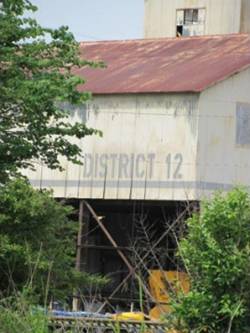 The Hunger Games Set Image 02