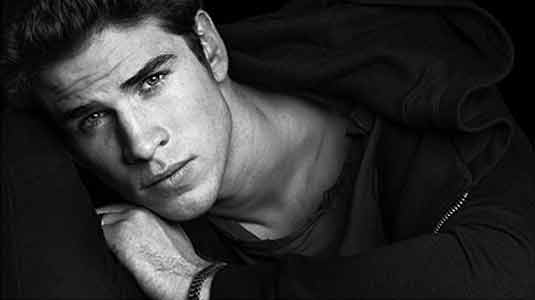 Just in case you're wondering what the hell
Liam Hemsworth
has to do with the upcoming
The Expendables 2
project – go and ask
Sylvester Stallone
, or whoever you think is responsible for a decision like this. I mean, don't get me wrong, I have nothing against
The Hunger Games
star, but I have a right to be surprised! Especially when I hear that he will, according to the latest reports, play a sniper. As you already know,
Simon West
is in charge for the upcoming action (with big "A") sequel, and the cast includes some great names like well-known guys from the first movie – Stallone,
Jason Statham, Mickey Rourke, Jet Li, Dolph Lundgren, Terry Crews
and
Randy Couture
, as well as new well-known names –
Jean-Claude Van Damme
and
Chuck Norris
who are also confirmed. As for
Bruce Willis
and
Arnold Schwarzenegger
don't worry, they are also back to expand on their cameos from the first film. And as we previously reported, filming on The Expendables 2 starts at the end of this month in Bulgaria, at least that's what Jason Statham revealed in one of our previous reports. Let me also add that the movie opens August 17, 2012, and that we'll definitely keep an eye on it. After all, we're still waiting to hear what will happen with previously rumored
Nicolas Caege, John Travolta
and
Donnie Yen
and their possible involvement in the whole thing. So, stay tuned!