Movie News
Lily Cole and Sam Spruell in Snow White and the Huntsman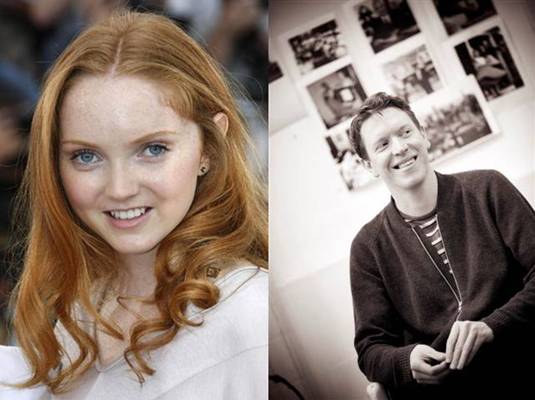 Lily Cole will play Greta, a character we don't remember from the original Brothers Grimm tale, while Sam Spruell will make a turn as Finn, the Queen's henchman who is in charge of finding and killing Snow White and the Huntsman.
Movies based on fairytales have been doing well at the box office. Snow White and the Huntsman is a Universal's fantasy film which is inspired by a Grimm fairy tale that's been made into a movie the most number of times. In the original story, the huntsman is expected to kill Snow White but rather he lets her go.
In this story, the huntsman does more than just let her go. He becomes her mentor, teaching Snow White how to fight and survive in the wilderness and also how to escape the grasps of the Evil Queen, who will be played by the always sexy Charlize Theron.
And Finn is sent to take life both Snow White (Kristen Stewart) and the Huntsman (Chris Hemsworth) once the Queen finds out they have joined forces.
Film vet Ian McShane will portray Caesar, the leader of the dwarfs, while Bob Hoskins, Eddie Izzard, Toby Jones and Ray Winstone were added to play some of the other dwarfs. In case you have any doubt how the regular-size stars are going to seem smaller than Snow, don't worry!
VFX (visual special effects) will be employed to change the dimensions of average-height actors,"
the rep confirmed.
Hossein Amini is rewriting the script with Rupert Sanders set to helm sometime this fall in Europe, with a release date set for June 1, 2012 (since Relativity's got Untitled Snow White Project , let the Snow White wars continue!)
Cole's credits include The Imaginarium of Doctor Parnassus and There Be Dragons while Spruell's credits include The Hurt Locker" and Defiance.
Check out the trailer for The Imaginarium with Lily Cole as Valentina: Doctor Parnassus's daughter.
[youtube]http://www.youtube.com/watch?v=6jU3AimFaz0[/youtube]
The Imaginarium of Doctor Parnassus Trailer