Movie News
Lily Collins in The Mortal Instruments Movie
Lovely Lily Collins, girl probably best known from The Blind Side will take the lead in an upcoming Screen Gems' adaptation of the young adult book series The Mortal Instruments.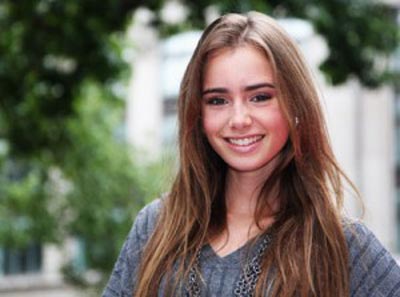 The film will be directed by Scott Charles Stewart who recently worked with Collins on The Priest, so we have no doubt that this will be another perfect collaboration on a story that goes like this:
"When Clary Fray witnesses three tattoo-covered teenagers murder another teen, she is unable to prove the crime because the victim disappears right in front of her eyes, and no one else can see the killers.
She learns that the teens are Shadowhunters (humans who hunt and kill demons), and Clary, a mundie, should not be able to see them either. Shortly after this discovery, her mother, Jocelyn, an erstwhile Shadowhunter, is kidnapped.
Jocelyn is the only person who knows the whereabouts of The Mortal Cup, a dangerous magical item that turns humans into Shadowhunters. Clary must find the cup and keep it from a renegade sector of Shadowhunters bent on eliminating all nonhumans, including benevolent werewolves and friendly vampires."
The Screen Gems movie is based on bestselling book series by Cassandra Clare and Jessica Postigo is in charge for the script.
Clare, the series' author, seems to be quite satisfied with the leading actress, since she said that Collins is "completely adorable and looks right for Clary to me."
Stay tuned for more updates on this one!